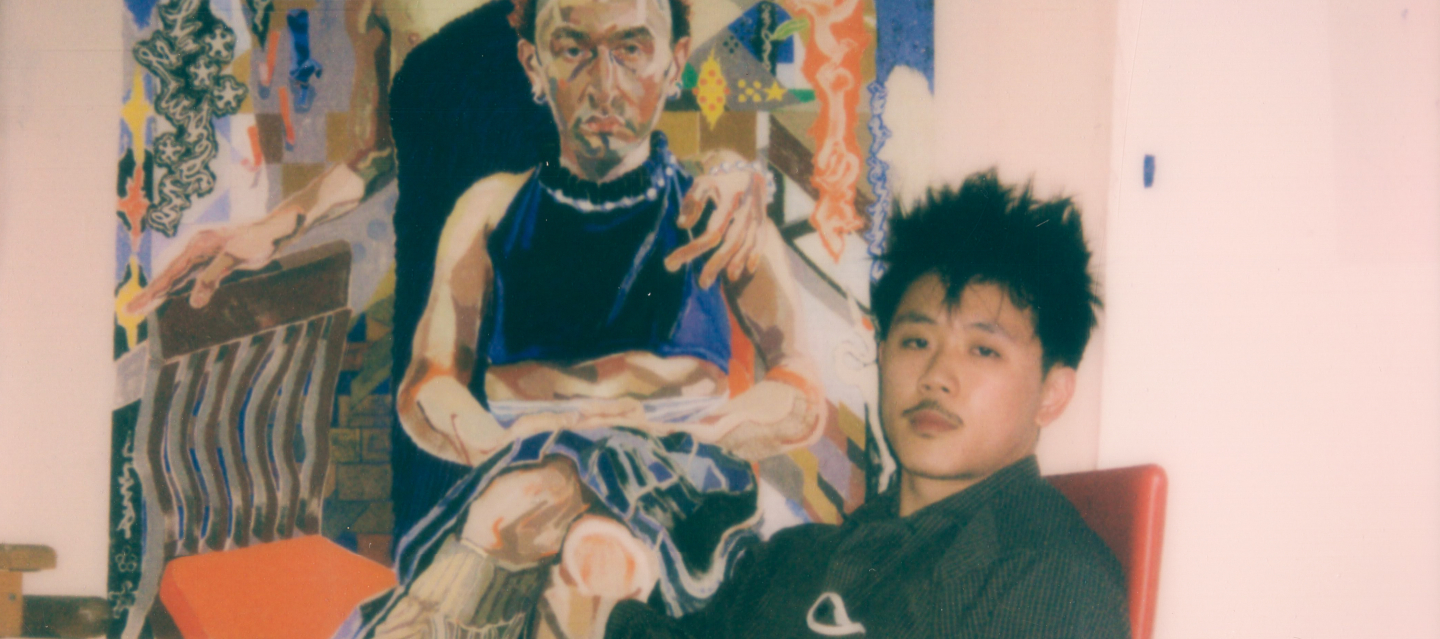 Young gun painter Oscar yi Hou charts his own path
Escape painter Oscar yi Hou is having a good time and enjoying it all. Born in Liverpool, England in 1998, Hou moved to New York in 2017 for an undergraduate degree at Columbia University, landing in the city he always knew he would live and work in a day. Today, he received the third annual UOVO award, which includes a cash prize of $25,000, a solo exhibition at the Brooklyn Museum opening later this year, and an art installation on the facade of the Bushwick location of the 'UOVO. Cultivated spoke to the budding painter about representation in the art world, the painters who inspire him, and his hopes for his first solo museum exhibition.
Molly Wilcox: Congratulations on receiving the third annual UOVO award from the Brooklyn Museum Awards! How does it feel to have your hard work recognized by the Brooklyn Museum committee?
Oscar yi Hou: It's awesome. I feel so lucky to present an exhibition at the museum, and I am grateful to the committee for awarding me the prize and for giving me such a great opportunity. It's so awesome.
MW: Do you have any idea what you're going to create for the 50 by 50 foot public art installation?
OYH: In my proposal, I drafted a drawing using one of my old paintings, the birds of a feather flock together, aka: A New Family Portrait, incorporating new graffiti elements and symbols. This has always been one of my favorite works, so I can't wait to give it a makeover.
MW: What was the inspiration for your latest book, "A sky-licker relation?"
OYH: I drew from an eclectic array of sources. "A Sky-licking Relationship" felt like a natural development in my practice, but there were definitely things that happened during the making of the show that I can cite as a direct inspiration – I'm thinking of that Alice Neel show at the Met last year . my board A crane and two sea goats walk into a bar, aka: Summertime Cosmogony on Old Broadway (2021) was based on the composition of Neel's painting Geoffrey Hendricks and Brian (1978). It's the one of the gay couple with the bowl of fruit on the table next to them. The guy on the left is much more butch, with his red flannel unbuttoned and chest hair exposed.
In my piece, I wanted to follow a similar dynamic, but with a lesbian couple. Also, the setting for the painting is the apartment from when we lived in Harlem last year, so I kind of wanted to make an ode to that place, because it was our very first apartment in New York . The number at the top of the board (556) was our building number, and Old Broadway was our street. You can actually see into our respective rooms in the painting. So I guess, among other things, I was inspired by all these things that were going on in my life at the time.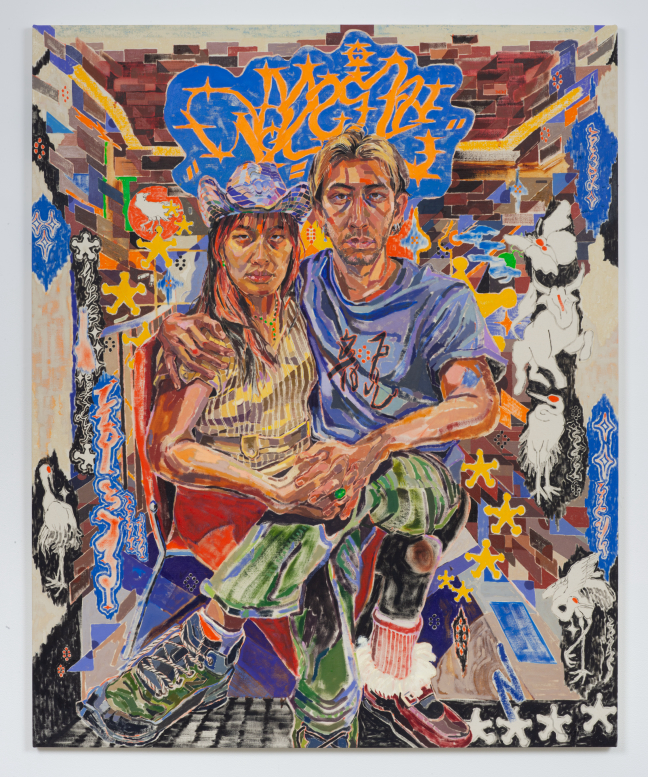 MW: What can you tell us about your new work for the Brooklyn Museum?
OYH: It will be a combination of my figurative work and my image-poem practice. Additionally, I will incorporate representations of artifacts from the Brooklyn Museum's Asian Art collection. I already use a lot of archival material – a lot of cranes or other symbols are referenced from artwork or objects in collections of Asian art in the West, usually images I find in line. I am interested in how Orientalism continues to haunt Western ways of knowing. So being able to work closely with the museum's collection is going to be great!
MW: Your paintings have so much depth and complexity of imagery. How do you use symbols and patterns to enhance your work?
OYH: Everything means something but, of course, symbols are the most transparent about it. The symbols can have several, sometimes opposing meanings, such as the five-pointed star, which can signify socialism if painted red, or a state of the United States on the stars and stripes. I try to weave a web of signifiers into each painting – there is continuity between the different paintings if you look closely enough. There is a shared lexicon. It's kind of like writing with words, but instead you're tapping into a symbolic language system. Things like grammar and syntax still apply.
MW: When did you realize you were going to make a career out of art?
OYH: I was quite an existentialist as a teenager. It sounds a little corny to say now, but I realized that I had only had a short life, that the universe didn't care whether I succeeded, lived or died, etc., and that I had to somehow take life in hand and shape according to my desires and my dreams. I knew there were concrete steps I could take to do what I wanted to do: I wanted to end up in New York and I wanted to be an artist. I was confident enough in my own abilities and really felt like I had something new to offer. I've always been very lucid and ambitious about all of this.
Although my family really discouraged me from pursuing a career in art, I knew that fundamentally I would not be satisfied in life if I did not align my career with my artistic creation, and that, at the very least, I owed it to myself for giving it an honest try.
MW: Which painters have recently influenced or inspired your own work?
OYH: In terms of painters, I draw a lot of inspiration from Martin Wong, Alice Neel and Kerry James Marshall. They are timeless painters. Others I've watched recently have been Odilon Redon and Marsden Hartley.
Otherwise, lately, I've been watching a lot of Japanese homoerotic artists from the end of the 20th century, like Tamotsu Yato or Sadao Hasegawa. In particular, I incorporated a lot of yin-yang symbols in reference to Hasegawa.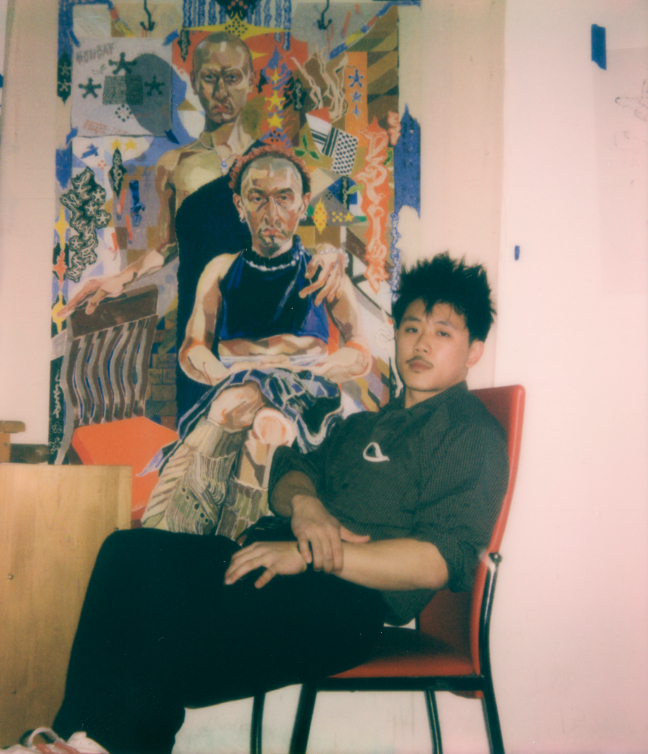 MW: How has the theme of representation and identity influenced your life and your art?
OYH: I think about running all the time. It's a bit bulky at times, but it's still there. I think a lot about the politics and meaning of "yellowness" and its relationship to the larger American racial agenda.
I think being queer, and I'm sure it's something others could relate to, is what made me realize that another life was possible. I think that's the beauty of homosexuality: it takes you off course; you don't have to follow a plan. You can screw up and choose your own way of life.
Subscribe to the Cultural newsletter
Of course, we can be close friends. Unfiltered access awaits.