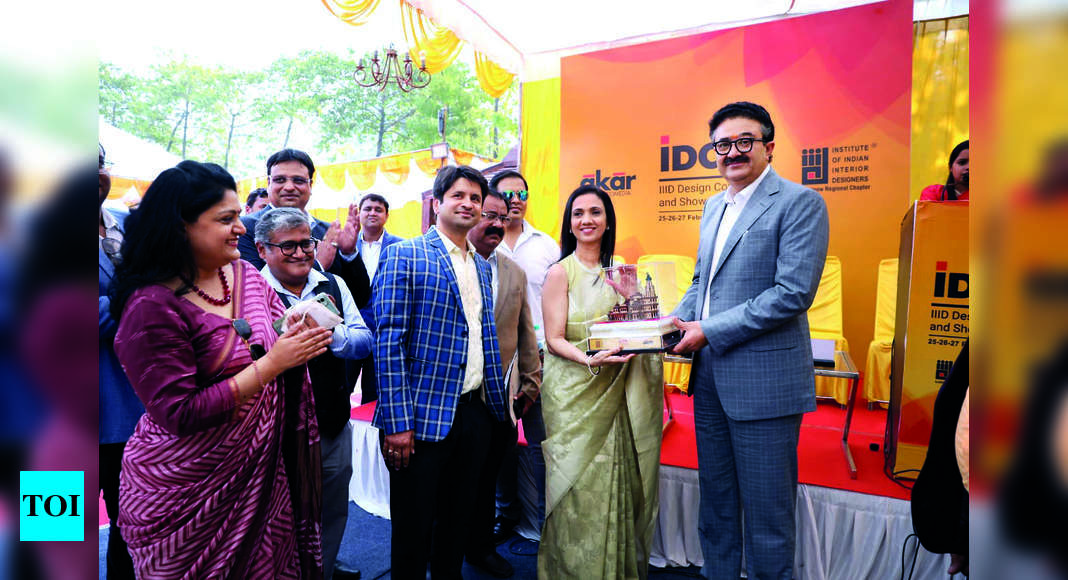 Vastu Shastra: Experts: Vastu is an important science in architecture | Lucknow News
Lucknow: Vastu Shastra is not a superstition but a science, top architects said during their speech at the opening of an exhibition of architectural and interior design products in Lucknow on Friday.
The three-day event, hosted by the Institute of Indian Interior Designers (IIID) at Indira Gandhi Pratishthan, is titled "IIID – Design Confluence & Showcase".
Architect Jabeen L Zacharias, National President of IIID and Vishal Jain, President of its Lucknow Chapter, along with Sandeep Saraswat, said in a discussion that expert scholars linked to Vastu Shastra figure prominently in the 'navnirman of the nation'.
The main guest of the event was Navneet Sehgal, Additional Chief Secretary, Information, MSMEs, Export Promotion and Khadi and Village Industries.
"Experts associated with the field of building construction in the country should emphasize the development of high-quality building materials at the minimum possible cost, so that the overall cost of construction decreases," he said. declared.
He added that the exhibition will benefit professional architects as well as students and the general public.
Training workshops on origami and building materials are also organized for
architecture
students. Students will also have the opportunity to participate in seminars related to Vastu Shastra and architecture. The exhibition's media coordinator, Vasavi Verma, said that more than 500 eminent architects from all over India are participating in the exhibition.