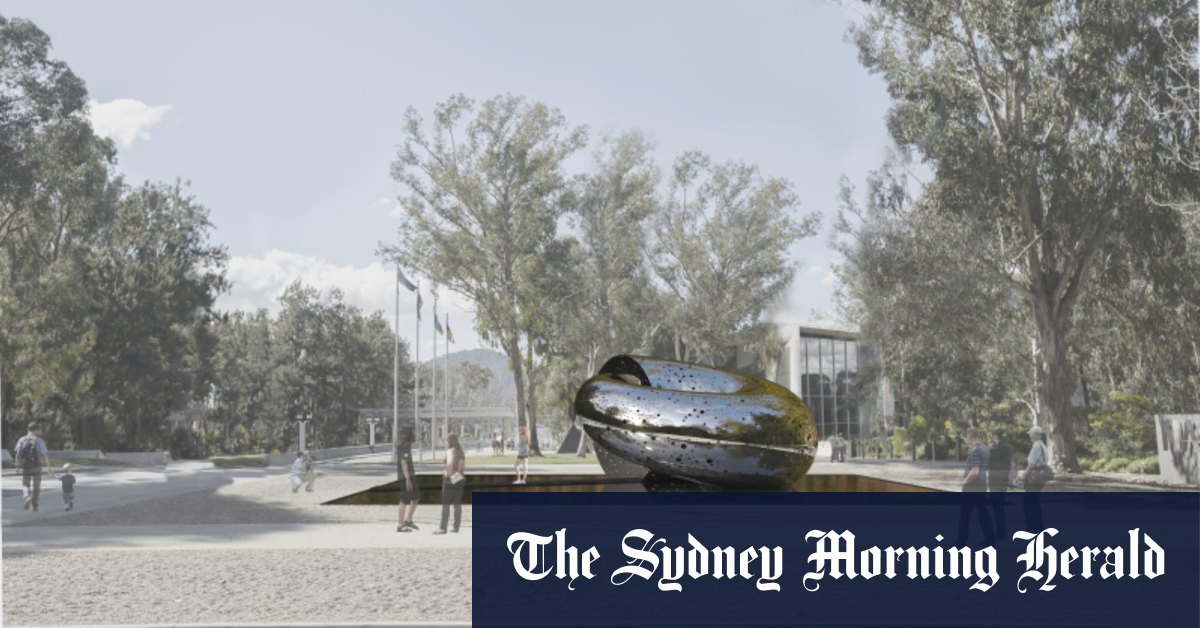 The ups, downs and this $ 14 million sculpture: the year of art
The NSW Art Gallery played it safe, postponing its blockbuster Matisse to the end of this year, but got caught with the Archibald Prize and its associated exhibits. As these exhibitions are the gallery's biggest annual revenue, it was a huge blow to the results. At least we managed to get Archibald's 100th anniversary launch in early June, and the award – with an air of fatality – to Peter Wegner for his portrayal of century-old artist Guy Warren. Perhaps that was symbolically right, but it was also a rare example of the best painting winning laurels.
Loading
Another spectacle with too short a window was Archie 100, a satellite exhibition retracing the history of the Archibald Prize. It was a fascinating selection, but under-sold by the geniuses of AGNSW who were slow to publish a shallow catalog. However, the show was able to travel. There was no second chance for Hilma af Klint: The Secret Paintings, which was one of the more adventurous international projects of 2021. It is widely believed that Af Klint (1862-1944) created abstract art before Kandinsky and others began. This is a big plus for the women and for Sweden. Whether you accept the claims depends on your interpretation of af Klint's paintings as stand-alone works of art, or cosmic diagrams of anthroposophical gibberish. Either way, it was a gripping show that got hushed up before word of mouth did its job with audiences.
The National, a glimpse into contemporary Australian art shared between AGNSW, the Museum of Contemporary Art and Carriageworks, was a bit livelier than its previous two iterations, but still a patchy affair.
The South Australian Art Gallery, aided by smaller numbers of COVID-19, has managed to schedule its large exhibitions with more skill (and luck) than other museums. I was able to go to Adelaide to see the Ramsay Prize for Emerging Artists; Tarnanthi's latest survey of indigenous art and, above all, the largest retrospective of Clarice Beckett's work. It was a revelation, making me feel that Beckett (1887-1935) might just be Australia's greatest female artist. That would be my nomination for the show of the year.
Loading
It was a stop-start year for shopping malls, although many merchants were surprised at the volume of sales they achieved during the lockdown, as collectors who couldn't travel overseas were forced to spend. money at home. When you have that kind of itch, you have to scratch it. Auction houses also had no complaints about sales.
The Museum of Contemporary Art limped between closings with performances by artist-activist Richard Bell and American multimedia artist Doug Aitken. The museum also bid farewell to longtime director Liz Ann Macgregor and senior curator Rachel Kent, the latter pursuing a tree change as CEO of the Bundanon Trust in Shoalhaven.
Between long stays at home with a book, I could see and write about useful surveys and projects from John Olsen (National Art School Gallery), Wendy Sharpe (Mosman Art Gallery), Haydn Wilson (State Library of NSW) Margel Hinder (AGNSW), and the Papunya Tula movement which celebrated its 50th anniversary (SH Ervin Gallery).
In last year's roundup, I remember asking why the Powerhouse Museum's "lunatic project" was still underway, costing hundreds of millions of dollars for what was certain to be a negative result. The disaster now seems unstoppable; the idea that the power plant has been "saved" is more like a simple spin than ever before as hardly any substantive policies have been announced and no guarantees have been given as to the future of the rest of the site. Ultimo. Now NSW Arts Minister Don Harwin has resigned – a move that has sparked joy in some quarters but could actually make matters worse.
As we move into 2022, boldly claiming that the virus is no longer a problem, one wonders what lies ahead. Denmark thought it had licked the pandemic but the Danes are back on lockdown. Circumstances may still conspire to shut down artistic activities for another long period. As we celebrate the holiday season, it is not clear whether we are standing on the threshold of a new dawn or just waiting for thunderstorm clouds to arrive.
The Booklist is a weekly newsletter for book lovers from book publisher Jason Steger. Get it delivered every Friday.