the legacy of modernist architect yosizaka takamasa at the museum of contemporary art in tokyo
panorama world of yosizaka takamasa: from life size to earth
from March 19 to June 192022, Tokyo Museum of Contemporary Art will host an exhibition dedicated to architect yosizaka takamasa (1917-1980). Titled 'yosizaka takamasa – panoramic world: from life-size to earth', the exhibition is the first in a public art museum to provide a comprehensive picture of the activities of the master of modern japanese architecture born in tokyo. Yosizaka was an architect who was active from the post-war reconstruction period until 1980. He studied under the Japanese architect wajiro konknown as the founder of "modernology", and Le Corbusierthe master of modern architecture.
Yosizaka's architectural career began with a barracks he built as his own residence in the burnt-out ruins of war. since then his work has expanded to include private residences, public buildings such as schools and town halls, mountain architecture for living in polar regions and land-use planning, the scale of his works expanding from life-size to global. some of his most notable works include the japan pavilion, venice biennale at the biennial Giardini, which received the Minister of Education's prize for fine arts; the winner of the AIJ prize french athenaeum building in tokyo; the interuniversity seminar house, which has been selected and designated as historic architecture by the Tokyo Metropolitan Government; and yosizaka house, his personal residence, built on "artificial ground". this term was coined by yosizaka as a way to describe "an artificial land where everything was ready to live", intended as a way to solve the housing problem after World War II.
interuniversity seminar house1965 (photograph by eiji kitada, 1997)
Tokyo Museum of Contemporary Art
"I believe that architecture is one of the indices of mutual understanding in the world", Yosizaka takamasa once said. exposure to Tokyo Museum of Contemporary Art features materials of various formats that decipher the secrets of the architect's thought, ideas and creativity. not only limited to architecture, yosizaka has also been involved in interdisciplinary activities, including as an educator, mountaineer, adventurer, critic of civilization. his ability to take action, such as traveling around the world, earned him a reputation as the most cosmopolitan architect. the exhibition captures yosizaka's life in chains of four main groups: livelihood theory (man and dwelling); form theory (environment and form); shuju theory (co-life and appearance); and displacement theory (behaviour and contemplation).
another highlight of the exhibition is the introduction to his design studio, called 'workshop U' renamed from yosizaka's laboratory in 1963. yosizaka discussed and established his architectural projects together with the members of the workshop, who had gathered around the idea of ​​"discontinuous unity", as well as the students postgraduate he was teaching. in this exhibition, 30 architectures and projects will be presented, including land development projects, which will be exhibited for the first time. finally, the exhibition brings together sketches, manuscripts, notebooks, documents and photographs with the aim of reassessing the works of yosizaka in the modern era. in 2015, the national archive of modern architecture, agency for cultural affairs, archived the "yosizaka takamasa architecture fund + workshop U", and in 2017, waseda university collected his personal materials such as his diary intimate, his manuscripts, his notebooks, his documents and his photographs. as a result, the archiving and restoration of his works are in progress.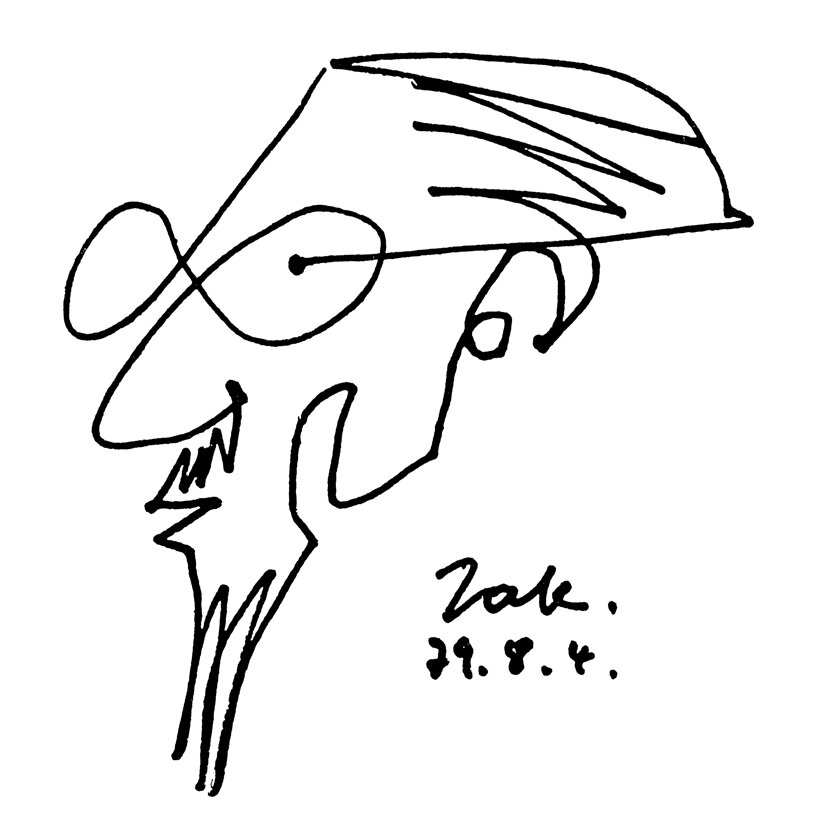 self portrait sketch1979 © yosizaka takamasa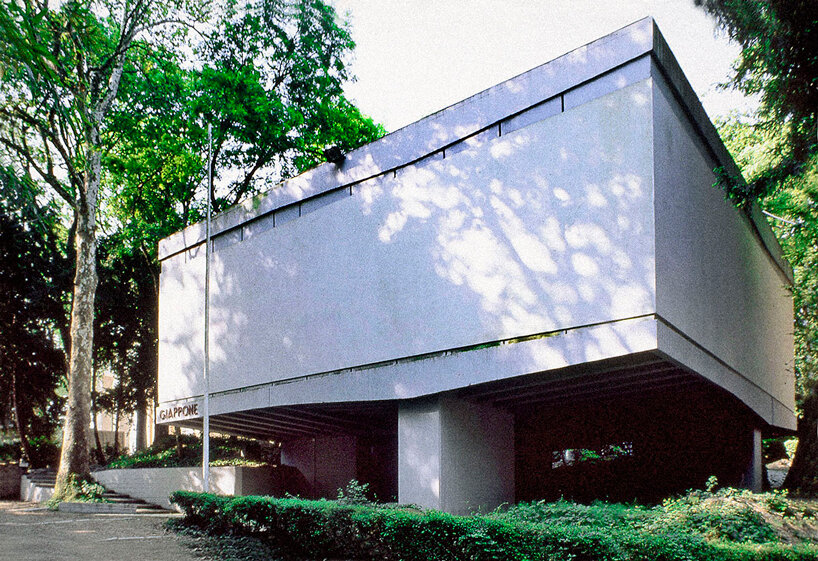 japan pavilion, venice biennale1956 (photograph by eiji kitada, 1997)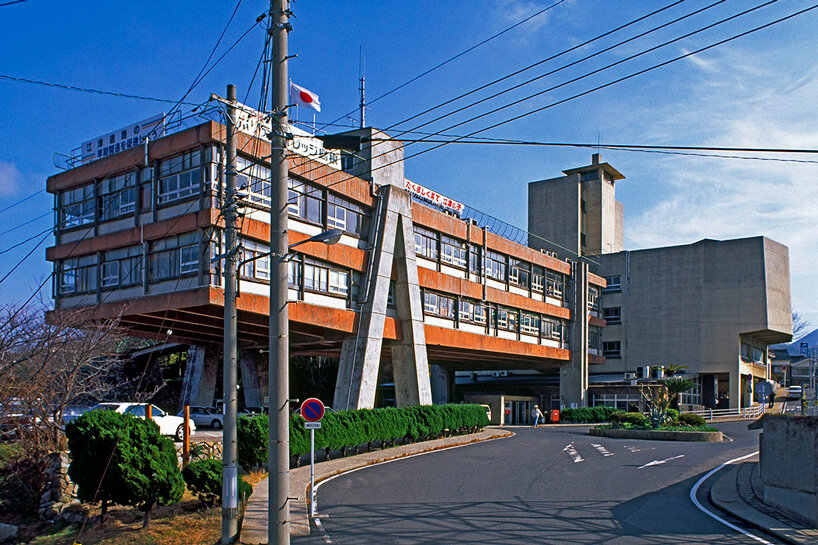 gotsu town hall, 1962 (photograph by eiji kitada, 1994)