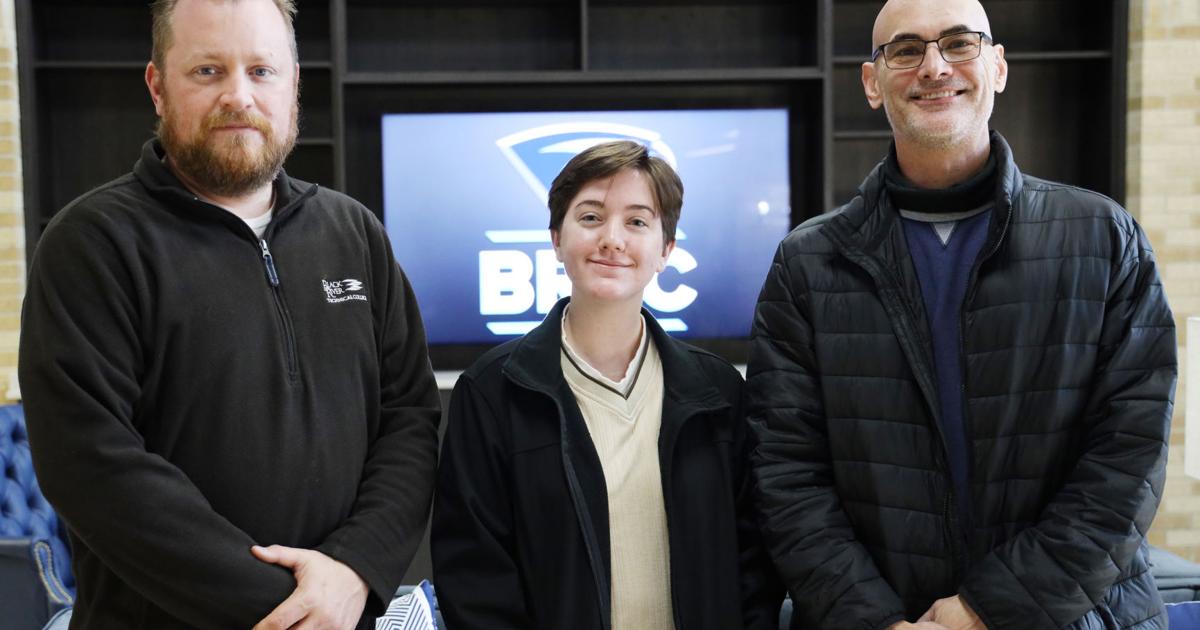 The Black Hawk sculpture will be commissioned for the BRTC | News
The Black River Technical College Student Government Association recently signed a resolution to commission an artist to create a BRTC Black Hawk sculpture
The sculpture must be located on the Pocahontas campus.
This is the third in a series of recent SGA projects known as "Student Legacy Projects". BRTC SGA Student Legacy projects take funds from student activity fee collection and allocate them to a project that will enhance the BRTC student experience for many years to come. Past SGA Student Legacy projects have included the creation of the BRTC mascot and the construction of cafes on the Paragould and Pocahontas campuses.
"I'm proud of the lasting legacy the BRTC SGA is creating for future Black Hawks and their Black Hawk student experience," said Jason Smith, Vice President of Student Affairs. "These legacy projects are a testament to our students' vision and care for the future of our campus. Many current and future BRTC students will greatly benefit from these annual flagship projects.
Ashley Hankins, SGA Advisor, adds: "Since SGA was established at BRTC 10 years ago, we have sponsored many student events and trips, but I have been so excited to see what we have been able to do with these projects. legacy and the impact they will have on BRTC students in the years to come. If you are a BRTC student and would like to become an active member of the SGA, please contact one of the advisors so that we can provide you with information on upcoming meetings and projects we are working on.