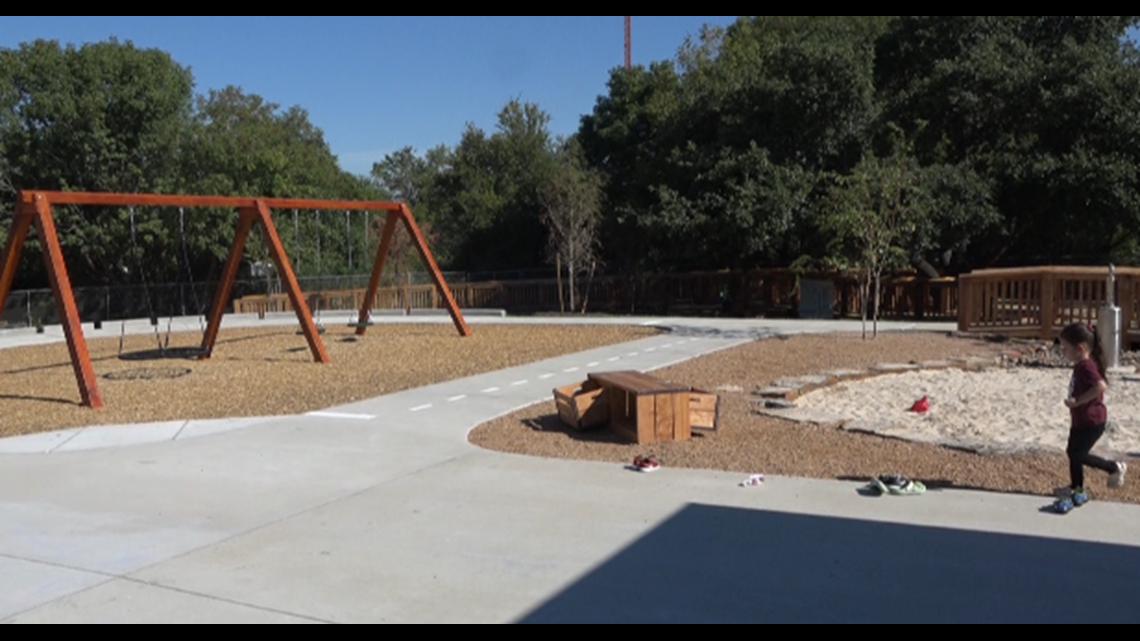 Texas A&M University funds and designs new playground
COLLEGE STATION, Texas – Designed by architecture students at Texas A&M and made possible by a donation of $ 750,000 from the university, the Becky Gates Children's Center is now home to a new playground.
"I believe there were over 24 different models and so what we did was we took them and we branded them all with what we liked," said the director of BGCC, Erica Ritter, "then they combined all the undergraduate work into one final design, then that's what we presented to the professionals to create this play space in which.
Ritter said this playground was a dream for her and the other teachers.
"It's phenomenal for a lot of different reasons so we wanted to try something different to be a little bit innovative and bring nature back to what it means to be outdoors and what it means to have an outdoor classroom. so to speak, "Ritter said.
Ritter said the kids love the playground because there is so much they can do.
"They played skits, in some areas, whether it was on the deck of a book they read, they love to plant in garden beds and we have a lot of herbs and things that they love to smell. "said Ritter. , "I know a lot of kids love outdoor cooking, they love getting in the mud and they'll even write their name in the dirt because it's a lot of fun."
To the A&M students who designed the playground and to the University for the funding of the playground, Ritter said thank you.
"We could not have done it without this tremendous collaborative teamwork and we are very grateful that the University supported this project," said Ritter.
Ritter said she thinks they did it right by involving so many people in this project.
"We got the students involved here on this campus, and now we're preparing these younger Aggies to hopefully be future Aggies and that's one of the coolest things about it," Ritter said, "to see this kind of witness pass from generation to generation.