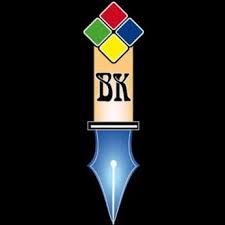 STEARS celebrates Literature and Self-Expression Day across Kashmir
On September 8, 2022, STEARS (Step Towards Educated and Responsible Society) celebrated International Literacy Day in several schools in the 4 districts, Anantnag, Srinagar, Kupwara and Sopore of Kashmir Valley with around 200 children involved in a program of reading, writing and drawing competitions around the theme of their favorite story or poem.
International Literacy Day, celebrated annually since 1967, began and continues to "remind the public of the importance of literacy as a matter of dignity and human rights". It was born for the creation of a more literate, educated and therefore sustainable society: starting from our local communities to bring about global global development. The theme of this year's Literacy Day is "Transforming Literacy Learning Spaces", which has been needed in the rapidly changing global context, particularly in the wake of the pandemic. of COVID-19 which is expected to have resulted in nearly 24 million people never returning to formal education, including around 11 million girls and young women.
Rubina, a teacher from Imamia High School, Srinagar, where the event took place, said: "In the 21st century, communication and education are both vital. Reading and writing builds confidence and prepares the child to face challenges not only in their own region, but also globally. Therefore, such creative and interactive sessions promote physiological, cognitive and socio-emotional development. This is the need of the hour, especially in schools in Kashmir.
Learning is not limited to textbooks. It is a dynamic process that shapes how effectively we live our lives. With the aim of providing holistic education, STEARS conducts activities that imbue social-emotional and creative learning integrated through literacy development and peacebuilding, in children, especially from disadvantaged backgrounds and marginalized. On International Literacy Day, through active participation in the Favorite Book and Character activity, students realized that stories were not only important for rote learning and achievement grades, but that they also had several other benefits for overall well-being, growth, and development.