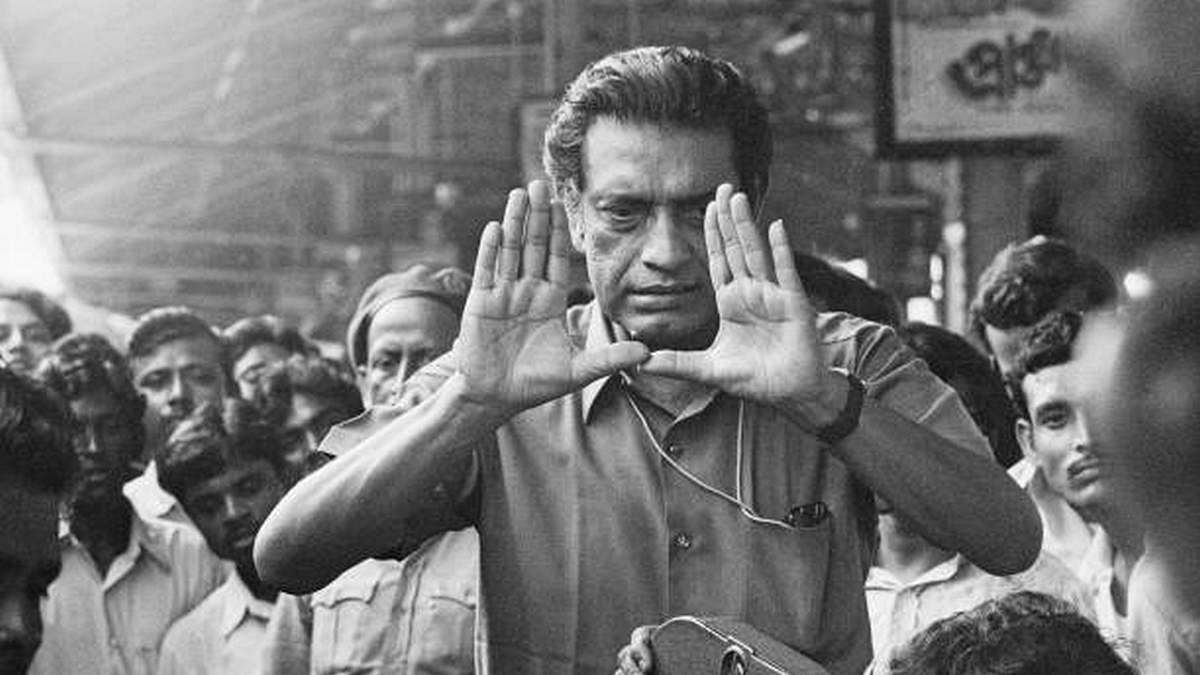 Shatranj Ke Khiladi in Sadgati – when Satyajit Ray found inspiration in Premchand
OOne of the least talked about aspects of Satyajit Ray's cinematic world is his date with the work of Munshi Premchand. On the one hand, Munshi Premchand illustrated how a literary lens is most rewarding for exploring the conflicts of society, as well as its textures, fragmentations and nuances. But on the other hand, it was author extraordinaire Satyajit Ray who played a key role in bringing Premchand's layered and heartwarming stories to light.
The tradition of "filming" literature is rich and long. The liveliness of 'Shabd' and 'Charity' are best captured through film. This long connection between memory and vitality has been immortalized in the works of Satyajit Ray, Mrinal Sen, Shyam Benegal, Govind Nihalani, Aparna Sen, Basu Chatterjee, Hrishikesh Mukherjee, Buddhadeb Dasgupta and many others.
However, the relationship between literature and cinema seems incomplete without "Ray moshai" and its adaptation of the works of writer Munshi Premchand. Although Ray is known for his contribution to Bengali cinema, he has only made two Hindi films, both of which are based on Premchand's stories. In 1977, he made Shatranj Ke Khiladi and in 1981, a 45-minute TV movie Sadgati for Doordarshan.
Bringing literature to the cinematic screen is a gargantuan task because of the difference between the "craft" and the "rhythm" of the two mediums – they essentially change the plot and the characters. This is precisely why filmmakers avoid coercive experiments. Despite this, some filmmakers have been adventurous enough to make "literary films". Late Hindi poet and critic Kunwar Narayan in his book Cinema Lekhakka wrote: "Cinema was closer to literature in its 'beginnings'. In the silent film era, more than 400 small and large films were made based on Shakespeare's plays. While that may not be true of today's movies, we see it come true in Ray's adaptation of Premchand.
Filming panels in Sadgati
Take a look at Ray's treatment from Premchand Sadgati, centered around the problem of caste. The tight literary text rarely offers room for adaptation. In 1981, when Ray was filming the story, the real challenge was to present the original text and its symbolism through an augmented cinematic lens. But he succeeded in his interpretation. The "changes" he made didn't spoil the story, but rather brought the characters and words to life with newness.
Satyajit Ray's #Sadgati (1981) talks about caste practices with the story of a poor couple played by Om Puri and #FaceOfTheWeek #SmitaPatil. Produced by #Doordarshanthe film was based on the story of #MunshiPremchand. pic.twitter.com/p0otn4gy82

— NFAI (@NFAIOfficial) October 13, 2020
Consider the scene where the forced labor of Pandit Ghasiram (Mohan Agashe), Dukhi (Om Puri), dies, and his wife Jhuria (Smita Patil), groans at the pandit's door. It was an unwritten emotional reaction in the original story. It shows how Ray's changes give concrete shape to the scene while elevating Premchand's symbolism.
In the original story, when Dukhi gets tired of ripping wood and needs some chillum, he goes to someone from the Gond tribe. near Pandit Ghasiram's house and asks tamakhu (the tobacco). But in Ray's portrayal of the character, the scene has an air of sarcasm – a feat even Premchand couldn't pull off.
Ray also incorporated local customs and traditions into his film. He is beautiful Sadgati in today's Raipur and incorporated his Dussehra 'Ravan idol' tradition into the film – a symbol which Premchand places in front of Pandit Ghasiram's house.
Premchand's story ends with a poignant scene – jackals, vultures, dogs and crows surround Dukhi's corpse – a "reward" for years of devotion, service and loyalty. Ray manages to make the dragging of Dukhi's corpse a vivid and moving scene by making optimal use of light, sound and shadow.
Clarity, dramatization, illustration and symbolism stand out well in the art of Premchand and Satyajit Ray.
---
Read also : Satyajit Ray: maestro of cinema and literary genius who could say no to Indira Gandhi, Narasimha Rao
---
'Distance' from Premchand to Shatranj Ke Khiladi
That being said, Ray and Premchand weren't always on the same page. It was evident in Shatranj Ke Khiladi. The film focused more on Ray's affinity with Awadh, and less on Premchand's original narrative. While Premchand used his protagonists to ultimately portray the downfall of Wajid Ali Shah and his hedonism, in stark contrast to the original plot, Ray chose to focus on the Nawabi culture of Awadh.
(1977) Shatranj Ke Khiladi

Satyajit Ray with Victor Bannerjee and Amjad Khan during filming pic.twitter.com/tLukjcaeF2

– Pictures of Film History (@FilmHistoryPic) February 15, 2020
As Narayan, in his book, says: "In Sadgati Satyajit Ray walks with Premchand, while in Shatranj Ke Khiladi, he walks away from him… The Hindi language was a problem for Satyajit Ray, but it was also difficult to read the characters and scenes accurately in the same way that separates the cultural milieu of Bengal and Uttar Pradesh l each other. Satyajit Ray was also a bit moved by the Nawabi culture of Awadh," he wrote.
However, Ray's version of Shatranj Ke Khiladi pays a beautiful tribute to Wajid Ali Shah's Lucknow, full of delicious food, gorgeous women and ornate products. According to first post Ray's Best Part Bhaskar Chattopadhyay Shatranj Ke Khiladi is his "world-building".
While the difficulty of literary illustration raises many questions, Ray always manages to hit the mark. It was his cinematic genius.
(Editing by Zoya Bhatti)