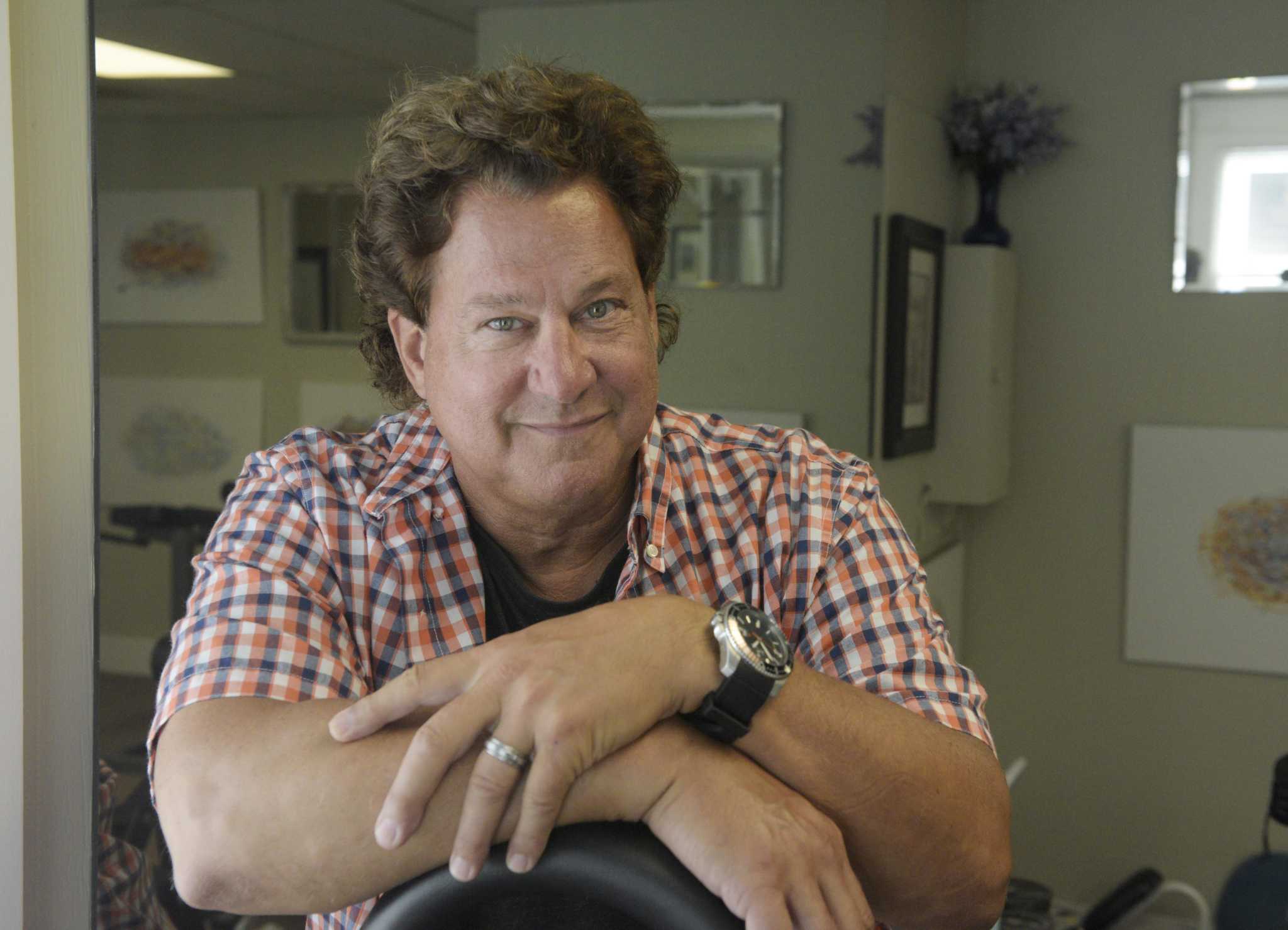 Ridgefield's Greg Herzog uses his eye for character traits to paint DNA-coded portrait of Sam Walton
RIDGEFIELD – Inspired by Alice Walton and her Crystal Bridges museum, Ridgefield resident Greg Herzog proposed to create a color-coded DNA painting of Walton's father, American entrepreneur Sam Walton.
When he first got into color-coded DNA illustrations 20 years ago, Herzog said it was something he came to through his fascination with what people do for succeed and why they do it. He said he found an algorithm that uses dots to represent the subject of the artwork.