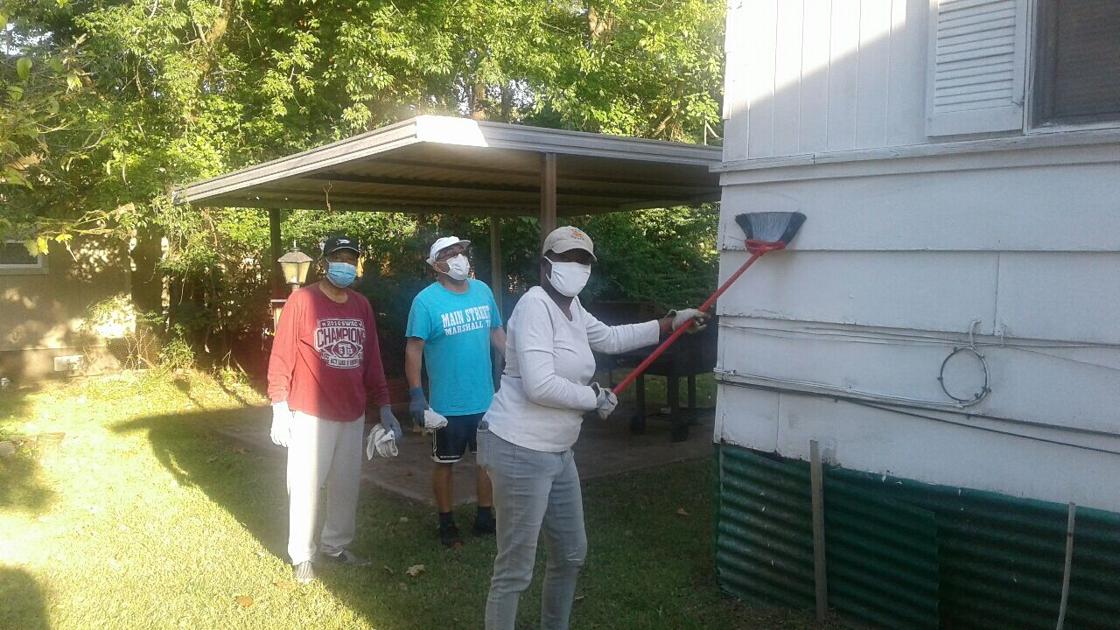 Project Paint: New Town volunteers spend weekend painting community house | New
Volunteers from the New Town Neighborhood Association came on Saturday to participate in the first day of work of the New House painting program.
The program was announced last week by city staff and members of the organization, with program organizer Kenneth Moon saying it was designed to be run by volunteers from the community, with support community businesses.
City Council members Vernia Calhoun, Marvin Bonner and Leo Morris all worked as City and NNA members to facilitate and participate in the new program, which is a partnership between the City of Marshall and the NNA.
Moon said the program would only continue to be successful with the support of local businesses, like Lowes, who donate supplies to working volunteers.
"This program would not have been possible today without Lowes' support at Marshall," Moon said when announcing the program.
Lowe's donated paint and wood supplies that volunteers used on Saturday to repair the exterior of Gwendolyn Neugent Wright's home.
Wright, who lives on Morton Street, was chosen as the first member of the New Town community for the program.
ANI member Julia Williams said nine volunteers came to Wright's house on Saturday, working together to repair and repaint the house.
Williams said the next house scheduled for the project is the home of Brenda Turner, another Morton Street resident, for October 9.
Community members can follow ANI news through the group's Facebook page at "New Town Neighborhood Association" to learn more or to contact them about volunteering for the new program.
Community members can also keep up with news from the New Town Neighborhood Association at their monthly meetings, which are held every second Tuesday of the month at 6 p.m. at the George A. Thompson American Legion Post.