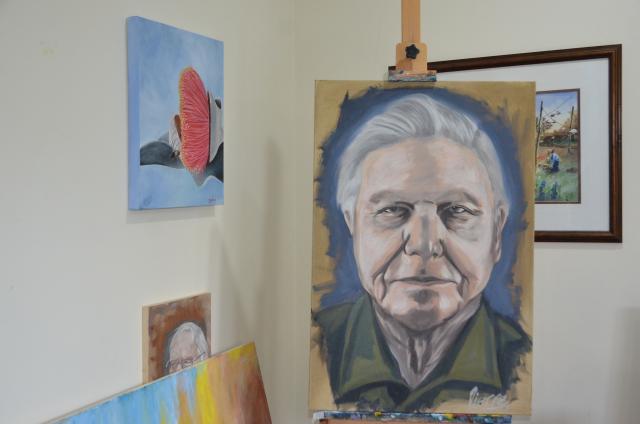 Painting for fun | Cranbourne Star News
By Jonty Ralphsmith
A stroll through Calvin Bell's Cranbourne North rental property reveals a longtime zest for painting.
Mr. Bell, now retired, has been painting and exploring different genres of art since he was a child.
His hallway is lined with around 30 works that he rotates regularly.
"As an artist, it's fun to change what's on the walls – I don't want it to get boring."
To the rear of the property is a living space that has been converted into an art studio during lockdown for his own hobbies and for the Provenance Art Society, an incorporated group of which he is president.
The society is gearing up for the 22nd Great Art Sale and Exhibition, which will take place from Friday 8th April to Sunday 10th April at Nossal High School, Berwick.
There will be 543 paintings on display, of which "well over 100" will be from Provenance
There are 123 artists within the company and about ten, Mr. Bell estimated, enter the show.
Mr. Bell brought together four artists who attend his various classes, for a panel discussion on the upcoming show.
"Our goal is to paint for fun – we want artists to leave happy," Bell said.
"We never tell them 'you're going to paint that', we ask them 'what do you want to paint?' and the style can be abstract, oils, watercolours, acrylics, pencils…"
"We help direct them without being too intrusive.
Kiran Singh had not painted for 35 years, he said, before attending his first class at Provenance and impressed with its meticulous attention to detail.
He enters the show a work he painted in his third class.
"I practice Hinduism and that's Lord Christian," Mr Singh explained.
"The word Christian was like music to me, so it drew me to go further and further.
"I see a person and I want to tell it through art."
The company also wished to thank Gary Maas, MP for Narre Warren South, and Brad Battin, MP for Gembrook, for their support.