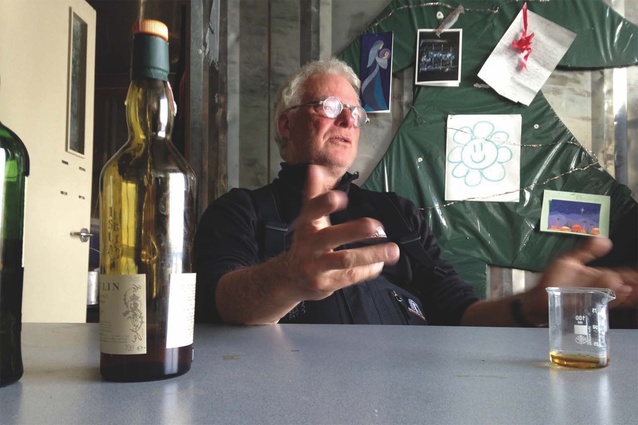 Opinion: Safe Neighborhoods | architecture now
Housing is a a complicated problem. It's hard enough to make unique homes and manage irascible customers, budgets, etc., but much more complicated when discussing the critical role of housing in accounting for the country's wealth and well-being. Is there any doubt that housing, in all its manifestations, is central to our success or failure as a country? It doesn't take long for a discussion of the state of the nation's well-being to turn to examining the correlation between housing and health, or housing and social equity, or any number of other social measures.
A large body of research shows that housing that is poor quality or ill-suited to the needs of the occupants has negative impacts linked to problems of health, well-being and financial security. Such impacts lead to a multitude of social consequences. The health impacts of substandard housing, for example, are summarized in the introduction to Toi Te Ora, the public health website, which states:
"Unsanitary homes can have many health consequences. Houses in poor condition increase the risk of injury. Cold, damp and moldy homes are associated with illnesses such as asthma and respiratory infections. Cold indoor temperatures also increase the risk of acute cardiovascular events. When hazardous substances are present in a house, the health of its inhabitants can be affected in the short and long term. Household overcrowding increases the risk of transmission of infectious diseases. Overcrowded, cold, damp and unaffordable housing can affect mental health. Conversely, having secure housing and housing that allows connection to the local community promotes and supports mental well-being.
None of this is likely to be new to any of you, but an introduction to a research glossary edited by Associate Professor Philippa Howden-Chapman of He Kāinga Oranga, the Research Program on healthy housing, broadens the area of ​​concern beyond the individual housing unit and is sharper in linking health outcomes to both housing and the wider community:
"Aspects of neighborhoods that have been identified as having an impact on health are: the presence or absence of local amenities, such as parks and sports facilities; "incivility" such as the presence of graffiti, condemned houses, piles of garbage, abandoned cars and broken windows, and the signaling effect of those physical characteristics that no one cares about; the perception of neighborhoods as "safe" and subject to effective informal social controls and the number of local organizations. »
Creating "safe" neighborhoods and those that positively contribute to public health is a much more complex undertaking than ensuring housing standards are met. Where the discrete house or apartment can be codified and will fall under the umbrella of no more than two or three public bodies, neighborhoods and their public space cross property lines and are at the mercy of their public land aspirations. and private.
When land is consolidated into public or private ownership, the opportunities for securing neighborhoods are greatly increased, although the ability to achieve positive results rests on reconciling the expectations of very many interested parties. These include territorial authorities, ministries, transport agencies, quangos and a range of private interest groups, such as donors and insurers. The miasma created by this ad hoc assemblage of good and bad intentions, coupled with long-term planning, suggests that something deeper than the tinkering of building sites and setbacks is needed.
A recent "Christmas Bill" proposed changes to the RMA to achieve greater development density and faster completion of development by increasing allowable height, reducing yard and setback requirements, and allowing automatically more buildings on a site. The legislation, enacted quickly amid the Christmas rush last year, has precipitated a flurry of activity among groups concerned with protecting and promoting the public domain. Although all of us in our group shared hope for deeper changes in housing and that the issues raised by Howden-Chapman would be resolved, we found ourselves dragging a yard here and a yard there as we considered the implications suggested heights. , construction sites and daylight controls. We were, in a cruel irony, trying to preserve the standards of development enshrined in Auckland's Unitary Plan, itself the result of a huge effort by voluntary interest groups.
The proposed amendment was a numbers game, though: a sort of "full steam and torpedo to hell" approach to development. Not quite echoing former Finance Minister Bill English's comment that we may have to have ugly housing for a while, the "Christmas Bill" was, in the words of the Auckland council planner John Duguid, "really about volume and location, not architecture and design". Although probably intended as a quick soundbite, the implication that architecture and design are somehow unrelated to the process of determining footprint and location betrays a misunderstanding of what design is and its potential to meet complex social objectives.
The quality of housing is important and its gradual improvement will remain so, but the quality of public space and aspects of neighborhood building that address personal and public health and well-being require concerted promotion of development. urban environment and its role in creating safe and healthy communities. As we seek to navigate the implications of pandemic life and climate change, now is not the time to be distracted by the struggle for another yard or so of outdoor living yard, vital as it is for people. occupants of these buildings. Rather than tinkering with a meter here or there, it is high time to face the major housing issues and get down to creating safe, supportive, resilient and regenerative neighborhoods.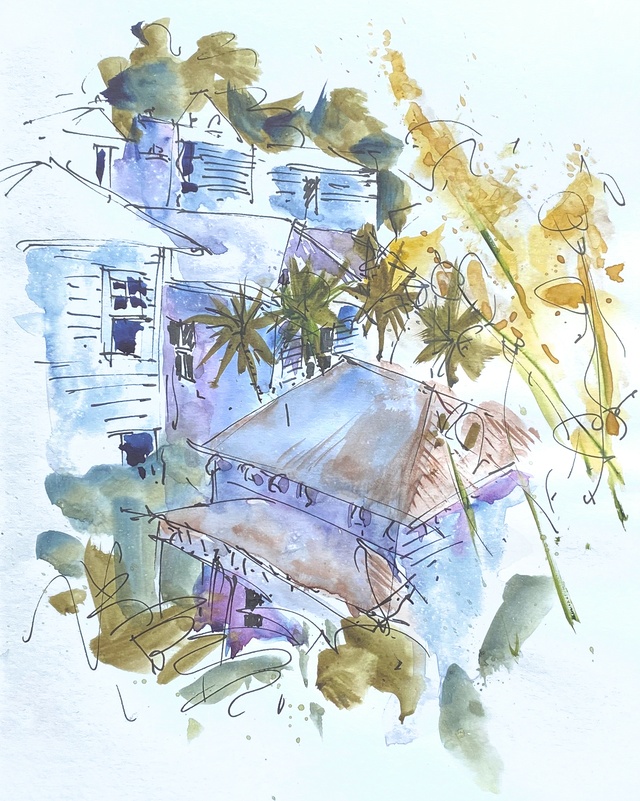 It's time to stop perpetuating the memory of the single-family home, built with smaller and smaller backyards: it's time to defy bureaucratic constraints to house our fellow citizens with dignity and respect. We must set aside ad hoc, ad hoc responses driven by a short-term political agenda and work across disciplines to create communities that meet, at least, the Howden-Chapman criteria.
The mechanisms of community building and the physical and social infrastructure needed to create healthy neighborhoods are not unknown to those trying to tame government tinkering. We know the deleterious effects of densification in single lots, the centralization of tax levies and the consequent collapse of local infrastructure budgets, the manipulative power of foreign banks, the implicit subsidization of private transport, zoning which requires a car to fetching a bottle of milk, the eruption of cars on the berms in the absence of on-site parking and public transportation that would avoid the problem, and a host of other failures. We need to challenge them, as well as the hegemony of land ownership, land use planning and infrastructure financing, banking and mortgages, regulatory control and tenancy law.
These are no small targets and one would think they are more likely party politics, but the relentless courting of the wavering five percent of the unaligned electorate in pursuit of the next Parliament invariably rules out a such a bold and risky program. We, the disciplines of architecture, urbanism, planning and landscape, will have to race, joining those of engineering, health, economics and social sciences to show how we could live. We owe it to our children's children to roll up our sleeves and get started.