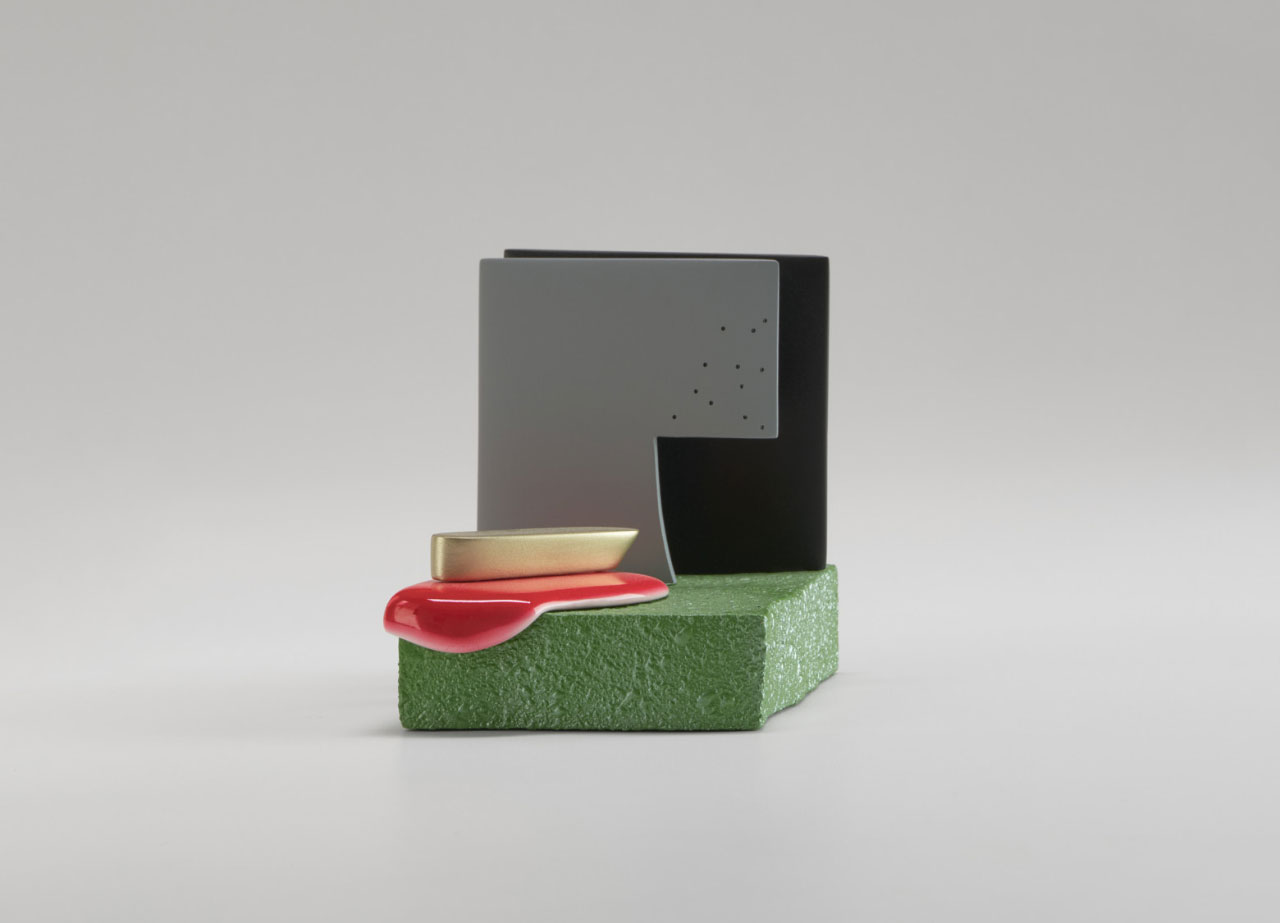 New sculpture and "necessary obstacles" by artist Ron Nagle
Renowned contemporary sculptor Ron nagle is well known for its perfectly designed and very curious objects – most measuring no more than 5 inches. His latest work is on display at the Matthew Marks Gallery in New York until October 23.rd in an exhibition entitled "Obstacles necessary".
The exhibition features eighteen new sculptures, meticulously handcrafted by Nagle in his studio in San Francisco. Each is a combination of materials and techniques, including clay, catalyzed polyurethane, epoxy resin, and wood.
The physical magnetism in Ron's work (I challenge you not to lean any closer) results from two qualities. The first is the absolute and incredible perfectionism of the craft. Art critic Dave Hickey once rightly compared Nagle to famous jeweler Fabrergé, "[if he had] loved the hot rods and surfboards ".
The second spellbinding trait is the empty stage quality of each shape. Although tiny, they sort of give off the feeling of a Broadway scene before an actor arrived, tense with anticipation and a million possibilities. The effect is the viewer's own imagination that fills this "scene", dreaming in the depths of wonder and curiosity.
The titles are to be noted. Nagle also has a knack for creating maximum wonder with limited words in her titles, from "Shadow Knocker" to "The Whisperer".
Nagle's work is something you watch more than you see. The shapes give the impression that they can move at any time if you look longer.
I highly recommend checking out the gallery's online viewing page to see more of Nagle's work, in-depth images, and a short video in his studio. If you're in New York, visit the Matthew Marks Gallery until October 23rd and spend more time than expected.
What: Ron Nagle: Obstacles Necessary
Or: Matthew Marks Gallery, 523 W 24e Street, New York, New York
When: September 11 – October 23, 2021
All images are courtesy of the artist and the Matthew Marks Gallery, New York.