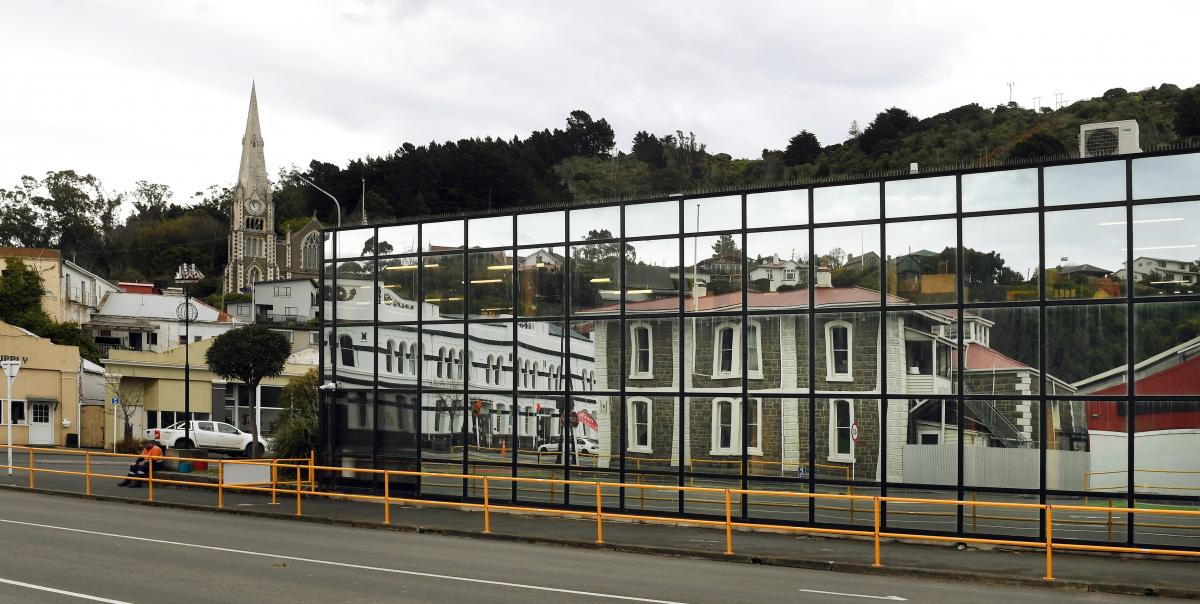 Modern buildings are an integral part of the architectural timeline
Shall we regret the demolition of Port Otago's distinctive administrative building, asks the southern branch of the New Zealand Institute of Architects: Te Kahui Whaihanga.
When the Mason and Wales administration building in Port Otago was first proposed in 1980, it was reportedly greeted with a barrage of criticism. "How could such a modern design fit into the refined fabric of its 19th century environment? The critics asked.
In response, architect Ashley Muir cleverly designed a mirrored glass curtain wall to envelop the structure, irreverently mirroring the tree-covered hills and surrounding historic buildings.
In 1981, the building won two prestigious architecture awards for its innovative and modern design. Forty years later he was recognized again, this time for his lasting contribution to the architectural history of Otago. Remaining unchanged and requiring little maintenance over the decades, the building was hailed by the award jury for its integrity and modernity.
Its impending demolition is a sad symptom of our failure to recognize the importance of keeping a record of our country's best architecture.
Otepoti / Dunedin is one of the few cities in New Zealand whose architectural heritage timeline remains intact, from the city's inception in the mid-1800s to the present day.
Modern architecture is an important part of this heritage, but works like the Port Administration Building and Ted McCoy's University of Otago Archway Lecture Theaters are under threat.
But it's not just the loss of our architectural heritage that should worry us all. The demolition of this building and its new replacement will have a huge environmental impact.
This building is in good condition despite over four decades of Otago's coastal climate. Perhaps from a financial standpoint, reusing it may not seem efficient. But was the effectiveness of its demolition and replacement with a larger building considered from a futuristic and sustainable point of view by its owners?
The construction industry's carbon footprint is estimated at up to 20% of New Zealand's total emissions. Add to this the environmental impact of sending a huge volume of waste to landfill, and the efficiency of the building's reallocation can be seen with a greater perspective.
Like those who, in the 1980s, mobilized against the construction of this building, many of us attach importance to the preservation of our heritage. But just as design trends for furniture, cars and clothing change over time, so does the design of buildings.
Many of us will have watched with amusement as the ubiquitous objects of our youth – things we might have thought ugly or uncomfortable – are growing in popularity and value.
Some of us may have come to appreciate our Parents 'or Grandparents' Gift Lounge, or the Crown Lynn Collection. Others may now regret having disposed of such items in the past.
Similarly, the loss of architecture from an era that is currently not considered worth saving will likely mean the loss of landmark works from that era. Will we regret it in the years to come?