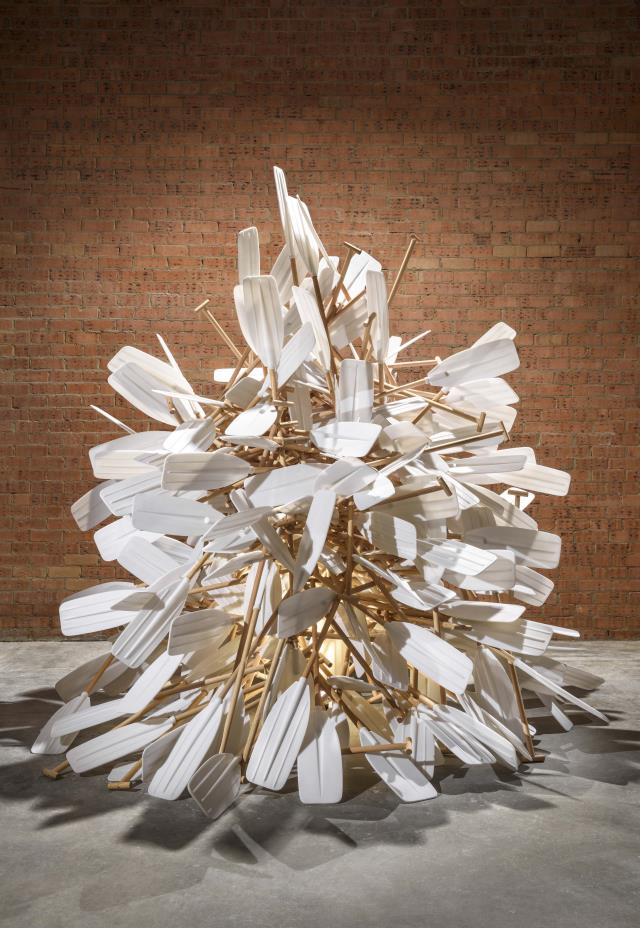 Major sculpture exhibition opens at USC Gallery
A large traveling contemporary sculpture exhibition featuring the works of 12 renowned Australian artists is now on display at the University of the Sunshine Coast Art Gallery.
The Safe Space exhibition presents a diversity of sculptural materials, techniques and scales and explores different notions of space – abstract or real, physical, psychological, political and social.
USC Art Gallery Director Megan Williams said the Sunshine Coast was the final stop on a five-state tour of this remarkable exhibit developed by Queensland museums and galleries.
"Many works take the human body as a starting point: its dimensions, the spaces it occupies, the stories that contain it and the theater or the spectacle that takes place around it," she said.
Exhibit curator Christine Morrow said the title of the exhibit encourages viewers to think about how works of art approach themes of security or lack of security.
"This is about space in all its wealth of possibilities and, perhaps unexpectedly, in all its difficulty," she said.
"Sculpture is conventionally defined by the way it occupies three dimensions. Yet these works project into other psychological and cultural dimensions – those that cannot be contained in the physical realm. "
The exhibition includes works by Abdul-Rahman Abdullah, Alex Seton, Claire Healy and Sean Cordeiro, David Cross, Franz Ehmann, Karla Dickens, Keg de Souza, Michelle Nikou, Rosie Miller, Tim Sterling and Will French.
Safe Space will be on display at the USC Art Gallery until January 15. More details on the exhibition are at www.usc.edu.au/art-gallery/whats-on/safe-space
The gallery is open Monday to Friday from 10 a.m. to 4 p.m. and Saturday from 10 a.m. to 1 p.m. (closed on public holidays). Free entry.