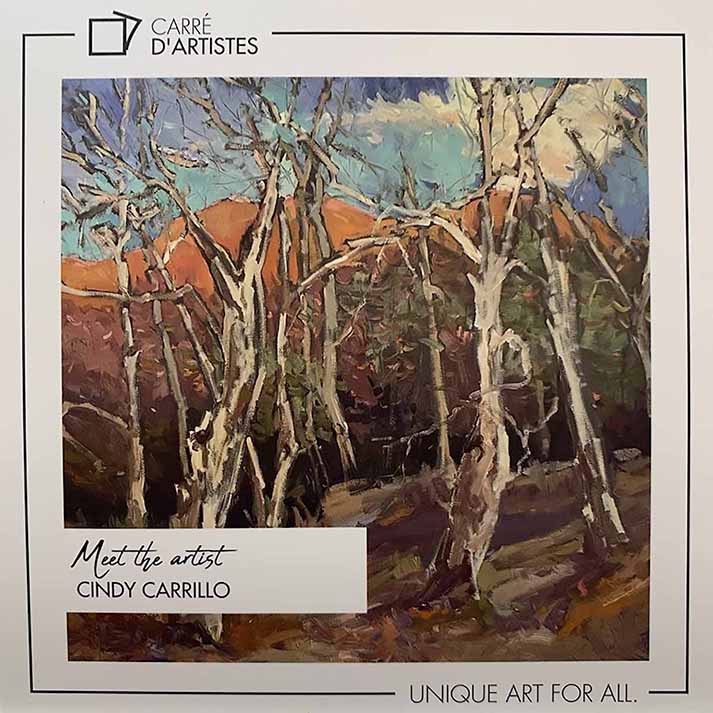 Local plein air painter Cindy Carrillo was welcomed for an artist signing | The Independent Green
Carré d'artistes à Tlaquepaque presents Arizona plein-air painter Cindy Carrillo with an artist's signature on Saturday, May 28, from 10 a.m. to 6 p.m.
Carrillo has been working on small and large oil paintings for the exhibition since January. His canvases combine oil painting and mixed techniques. They are inspired by the power and beauty of nature, which it represents in an impressionistic and contemporary style.
Carrillo will be at the gallery all day for a meeting and to do a painting as a demonstration of his technique.
Art is an integral part of Cindy Carrillo's life, so it became a natural career choice. His parents had a gift for drawing and transmitted to him the love of art from an early age. She continued to develop her skills with a Bachelor of Fine Arts and many years of working with mentors with a focus on oil painting.
Participating in numerous exhibitions with a jury, she won numerous prizes at national exhibitions. She has been a guest artist at Plein Air festivals and has been asked to judge shows.
Carré d'artistes is located in unit B121 of the Tlaquepaque Arts & Shopping Village, 336 State Route 179, Sedona. Find out more at carredartistes.com.
Information provided by Carré d'artistes.