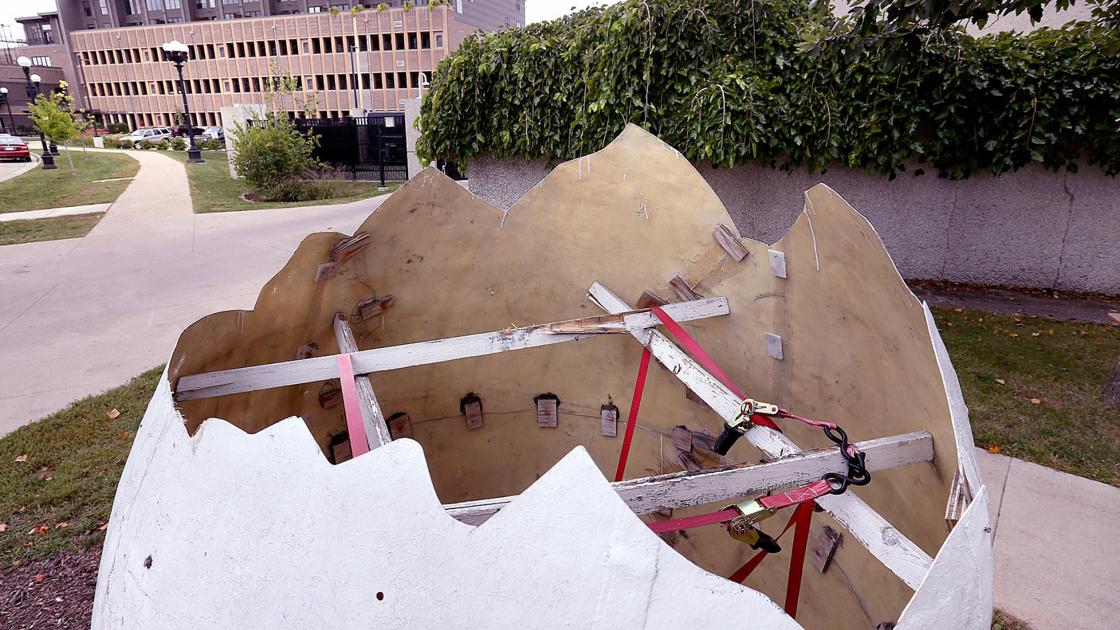 La Crosse Arts Board Denounces Theft of "Hatched Baby" Sculpture, Calls on Suspects to Come Up | Crime and courts
After a sculpture's blue baby face was stolen from outside La Crosse town hall over the weekend, authorities condemn the theft.
The La Crosse Arts Council released a statement Tuesday, a day after the work of art was discovered, claiming that it "denounces the act of intentional damage" to the work of art, titled "Hatched Baby ".
"We urge those who participated in these acts of vandalism to come forward so that we can begin the process of restoring this work of art now that the stolen portion has been recovered," the board said. "No matter what your opinion is of a work of art, theft and vandalism are unacceptable.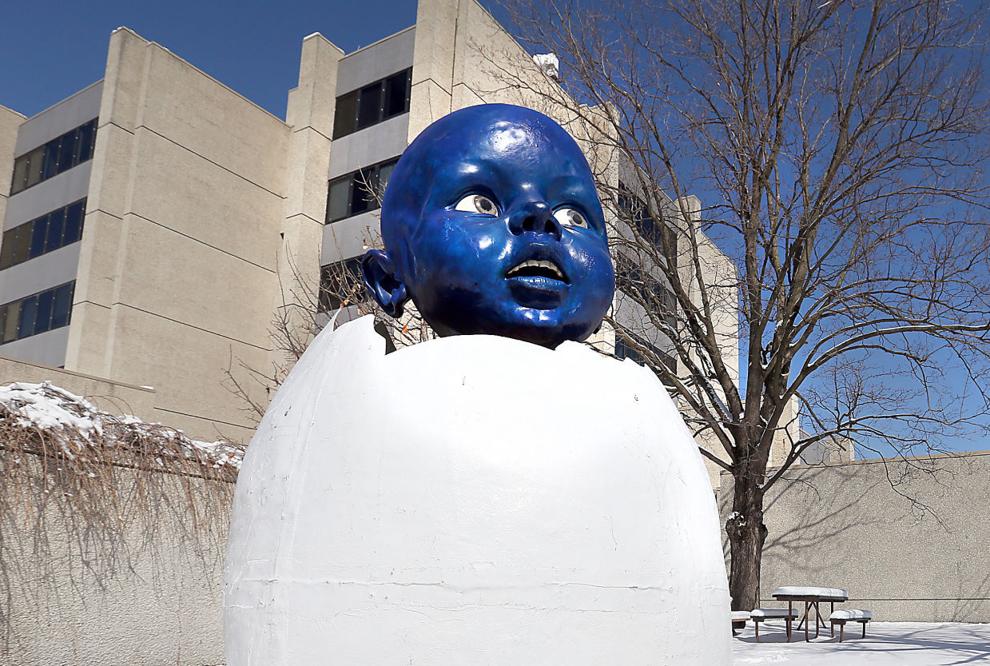 The face of the statue, which was created by an artist from the German sister city of La Crosse, features a cracked eggshell with a blue baby's head sticking out of it.
Police reported seeing him dismembered early Sunday morning, and photos of the stolen face appeared on social media later that day. An owner said he found the sculpture in his yard early Monday morning, and it has since been returned to the city, although there are currently no suspects in the theft.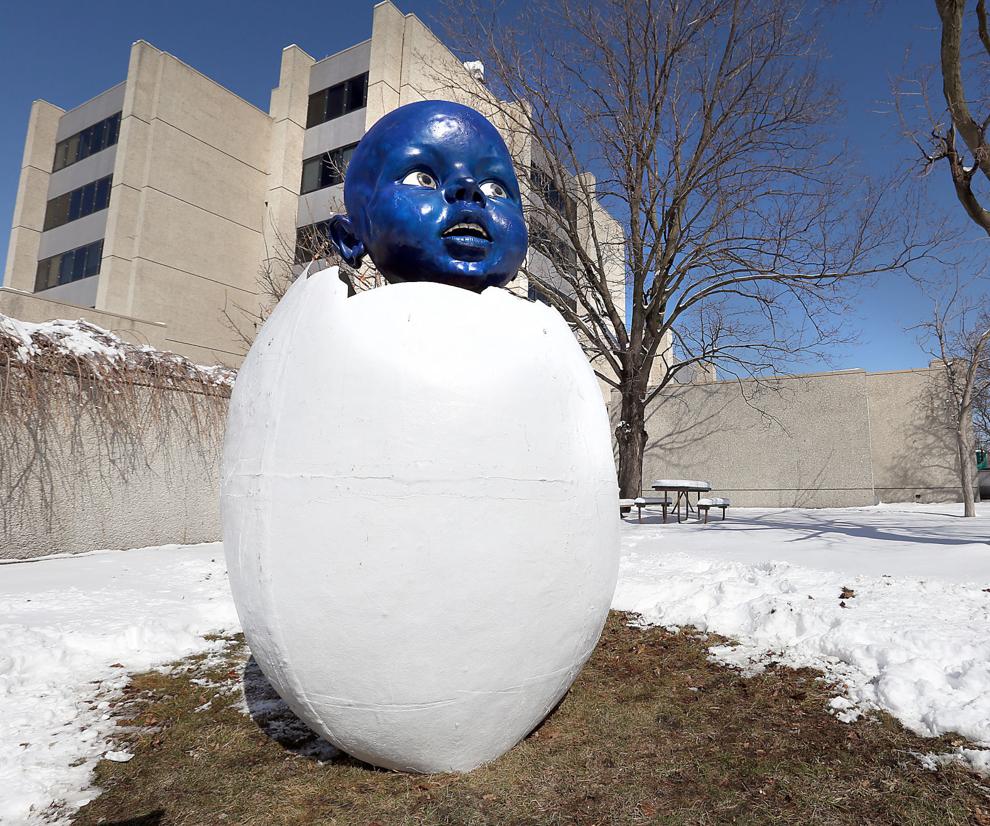 The Arts Council expressed mixed feelings from the public about the sculpture, which has been on the southeast side of City Hall since 2018. After reports of the weekend's incident, many comments have been made. Flocked online from people saying they weren't upset by the sculpture's disappearance. .