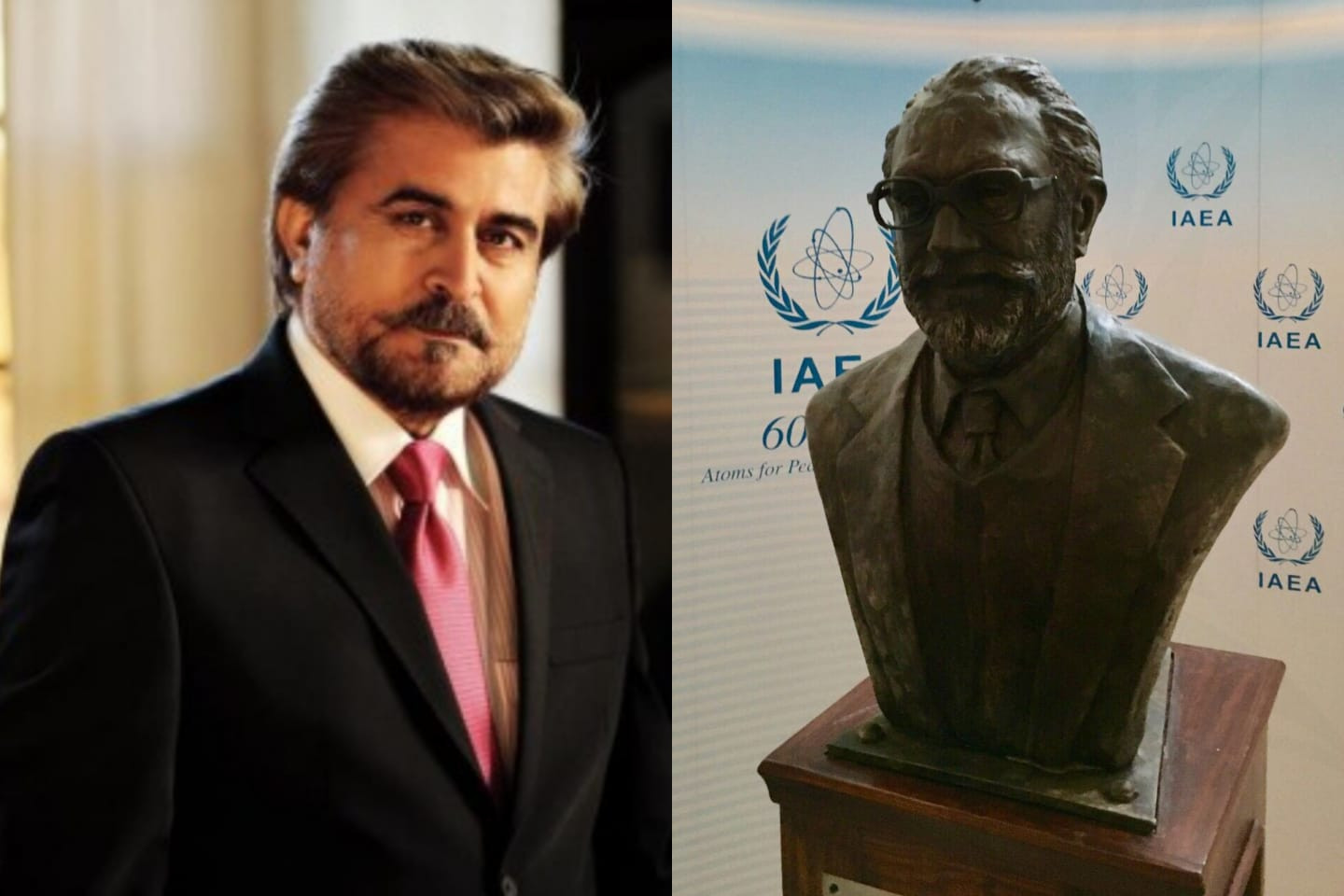 Jamal Shah's sculpture is a brilliant rendition of Dr Abdus Salam
An ode to the famous physicist and Pakistan's first Nobel laureate, Dr Abdus Salam, a sculpture in his memory was unveiled by the Director General of the International Atomic Energy Agency (IAEA), Yukiya Amano, during the 61st IAEA General Conference, according to Ministry of Foreign Affairs (FO) records. The day also marked Salam's 60th birthday.
Best placed alongside those of other notable figures who have been instrumental in promoting nuclear science and technology is a creation by veteran Pakistani actor and sculptor, Jamal Shah.
Shah, the mastermind behind the beautifully crafted sculpture, took to Twitter to reveal that his creation is placed at the IAEA.
He shared his disappointment at seeing the numbers of almost every famous scientist except Salam, and so took the job into his own hands. "In the headquarters of the IAEA Atomic Energy Commission, there were almost all sculptures of scientists, but not of Dr Abdus Salam, so I decided to make a sculpture of him. I gave them this sculpture and now it is there. It is in bronze and it was specially made to pay homage to him. I don't usually do portraits because my sense and style of sculpting is different, but this type of sculpting is just right for him," Shah shared proudly.
Husham Ahmed, a Pakistani diplomat in Turkey, posted the news on Twitter and netizens shared it widely for recognition.