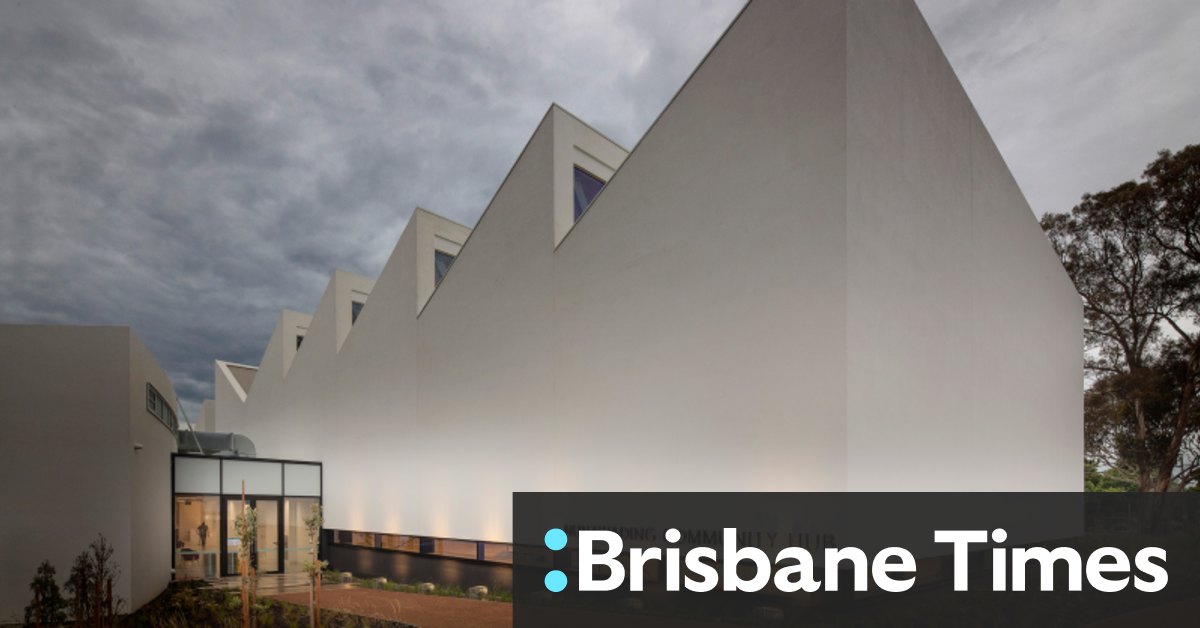 Hub overcomes the challenge of diversity with remarkable architecture
Juxtaposed to the past is an immaculate sawtooth building that houses the new basketball court.
The all-white building creates an abstraction of a warehouse and the jagged roofline, with highlighted windows, provides uniform southern light.
Unlike the crisp white exterior, the patchwork wood walls and high ceilings that surround the courtyard add texture and warmth.
"We wanted a building that was welcoming on arrival, but also made the sky reflect as much as the landscape," explains Croker, who was also inspired by the history of light industry in the region (now subdivided in housing).
Adjoining the warehouse-style centerpiece is an arched wing, facing west, overlooking what was once the oval and crossing through Tunstall Park.
The curvaceous structure, framed by deep eaves and irregularly spaced aluminum mullions to diffuse the afternoon light, includes everything from dance and art studios to meeting rooms for many groups. community.
Loading
There is also a community kitchen for those interested in cooking.
The Lapidary Club, which once operated in fairly basic premises resembling a hangar, now benefits from state-of-the-art equipment.
Located at the "junction" between the basketball court and the open-plan wing, it is literally a "gem" in itself.
Framed by glass and detailed with brass, it allows engagement.
Loading
"After playing basketball, children / adults can rest their noses against the glass and see how the different stones are prepared. It may even encourage them to get involved in another activity, "says Croker.
FJMT Studio also includes flexible spaces, such as a multi-level seating area adjacent to the reception that can be used for presentations.
Informal lounges are scattered throughout the spaces, as well as closed meeting rooms that can be booked in advance by community groups.
While the spaces reflect the broad demographics of those who use this new community center, the two new white buildings create their own response to the sloping terrain (with a drop of three to four meters across the site): one being curved , the other sharper with a more industrial aesthetic.
However, both respond to the history of this property, while also celebrating the artistry of Indigenous artists such as Brian Robertson, who created a Bunjil feather-shaped installation in the foyer.
And what is not produced by hand, like the fall of the light, has been judiciously handled by the architects.