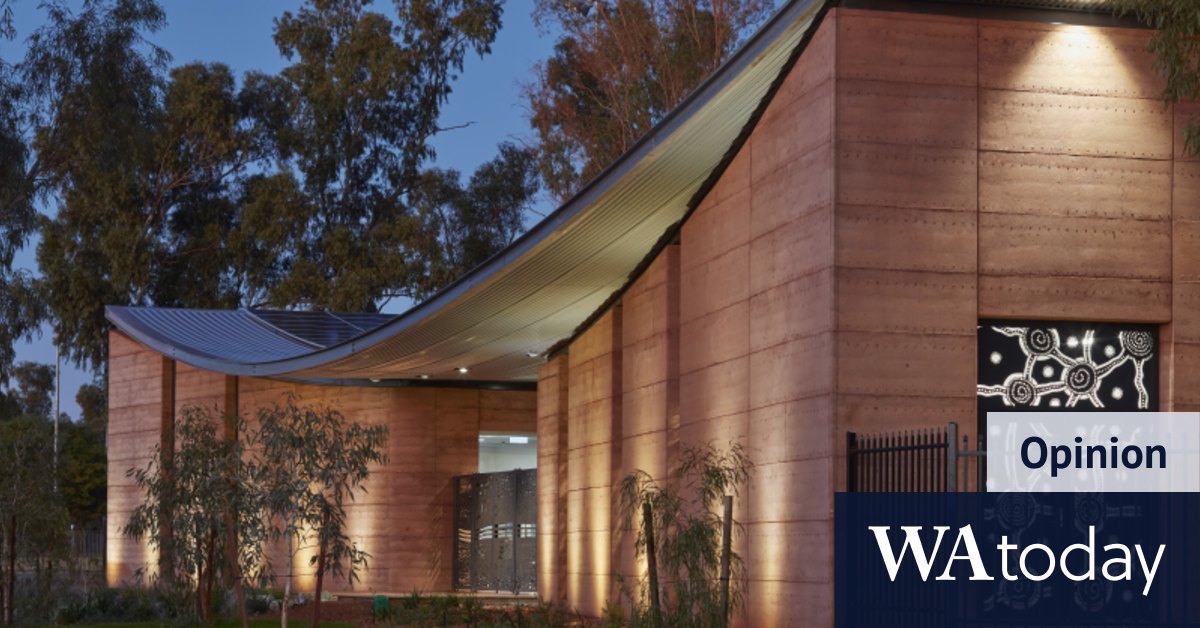 how First Nations people help shape magnificent buildings
Architecture, as a rule, is about control. Cost, structure, temperature, circulation, ventilation, light but also advertising, relationships, customers; everything must be controlled. Mix in the giant ego demanded by contemporary ideas of what it means to be an "art", and you have a profession that positively adores the control freak.
This model lends itself to centrism of authority, prioritizing experts and governments and sending users to the periphery. Refer to the decades of aboriginal housing and failing community buildings we have seen across Australia, all too often climatically and culturally inappropriate, and ending in vandalism, abandonment, recrimination.
Kaunitz Yeung reverses this model. Their scheme, emphasizing listening and collaboration, places the community at the center. It's easy to say, hard to do. Extending decades of the work of the late and much revered Paul Pholeros, who, along with physician Paul Torzillo, created Health Habitat, this is what Kaunitz calls "the wisdom of two-way learning."
It involves understanding local conditions, responding to local wisdom, using local materials – sometimes in new ways – and honing the skills of local people. The 2007 work in the Solomons, for example, generated an open source collection of standard construction details available to anyone. A 2012 school in Vanuatu uses dead coral, local wood, bamboo shutters, and sago palm thatch which, compared to sheet metal, significantly reduces roof heave and increases resistance to cyclones.
But it is the healthcare centers – at Purfleet and Orange in New South Wales, and in the tiny native settlements of Pilbara east of Punmu and Parnngurr and the mining town of Newman in Western Australia – which, as Kaunitz says, are starting to "build political capital" for health services. Between them, these works have attracted dozens of national and international awards for design, health and sustainability.
The Newman building in particular has been praised by Europe and the United States. Clad in rammed earth, the color of sunrise in the desert, it has a lightly suspended metal roof with a central oculus, solar cooling and laser-cut metal screens that translate the artwork created by the community into security, dappled shadow and symbolic resonance.
This stuff is not easy. Between them, the three buildings in the Western Desert required years of monthly travel, flying first to Perth, then Newman, then 400 kilometers by road. Right now, to live closer to their next project, an elderly care center in Arnhem Land, David, Ka Wai and their two young children are at the quarantine station in Howard Springs, NT.
It's two weeks of 36 degree-days under hot tin roofs, a long way from Darlo. But you can talk about "country" or you can do it. Their projects are almost anti-architecture, but for Kaunitz Yeung it is a determination, literally, to build trust.