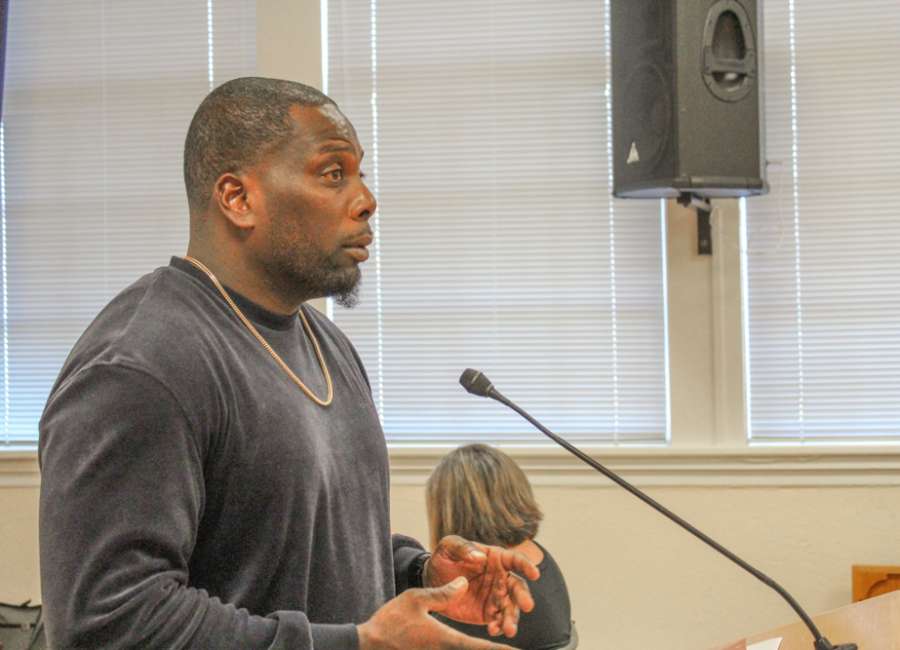 Grantville Freight Depot will be painted by 'The Color Purple' production
Jeffrey Cullen-Dean/The Newnan Times-Herald
Travell Blake asks to repaint the freight depot in the town of Grantville for the production of the musical remake of The Color Purple.
The Grantville Freight Depot is getting a makeover.
The production team for the movie's musical remake "The Color Purple" asked to repaint the city's freight depot for their shoot from its current white coat to brick red.
Although the city council was unable to vote during its March 14 business session, city manager Al Grieshaber said that if the council reached a consensus at the meeting, the production team could prepare to initiate the color change or deposit money for the city to repaint the building.
Grieshaber said Kyle Campbell of Preservation South, who does the painting of historic buildings in the city, would oversee the painting.
Councilman Jim Sells said he didn't want the city's Historic Preservation Commission left out of the decision, but none of the HPC members were present at the meeting.
Under Campbell's supervision, Sells said he was comfortable with the paint and expressed his support.
"I don't want the HPC to be ignored, but we have a historian (supervisor) and I support the request," he said.
Council member Ruby Hines expressed support for the repaint, as did council member Casey Evans, subject to Campbell's supervision.