cohlmeyer architecture transforms an architectural ruin into a furniture store and showroom in montreal
Cohlmeyer architecture transforms abandoned structure into social hub
On booming St-Laurent Boulevard in downtown MontrealCohlmeyer Architecture has rejuvenated a neglected building in a vibrant exhibition gallery and furniture retail store. The main concept of the project was to reinvent an architectural ruin into a social gem that benefits both the business and the urban context. Behind a facade of reclaimed bricks, an oasis of greenery unfolds, inviting visitors to enter the store. The whole project optimizes the opening and allows a maximum contribution of natural light to the interiors. Generous amounts of glazing envelop the entire building, also providing a clear visual connection to a forecourt.
the city required that the building's existing facade facing the street be retained and restored as part of the development approval process
all images by Cohlmeyer Architecture
integrate an urban forecourt garden
With this project, the architects aimed to breathe new life into a historic and bustling district of Montreal, for the mutual benefit of the project and the city. The original building comprised nearly 19,000 square feet over three full floors, a fourth level at the rear of the property, and a shallow basement.
The structure incorporates an urban forecourt garden that serves as both a pocket garden for the neighborhood and an iconic threshold for the retail showroom. To achieve this, approximately 40 feet (12 meters) of the depth of the building was dug. The client wanted to transform the dilapidated and shallow basement into a functional showroom space, thus recovering part of the ground surface devoted to the forecourt. The fourth level serves as an office.
Each long floor of the showroom is pierced with floor-to-ceiling openings allowing all levels of the showroom to have visible access to the garden. The architects kept part of the garden empty to let natural light flood inside. As for the plan, each interior space is stripped down to the maximum to ensure a spacious open layout without partitions.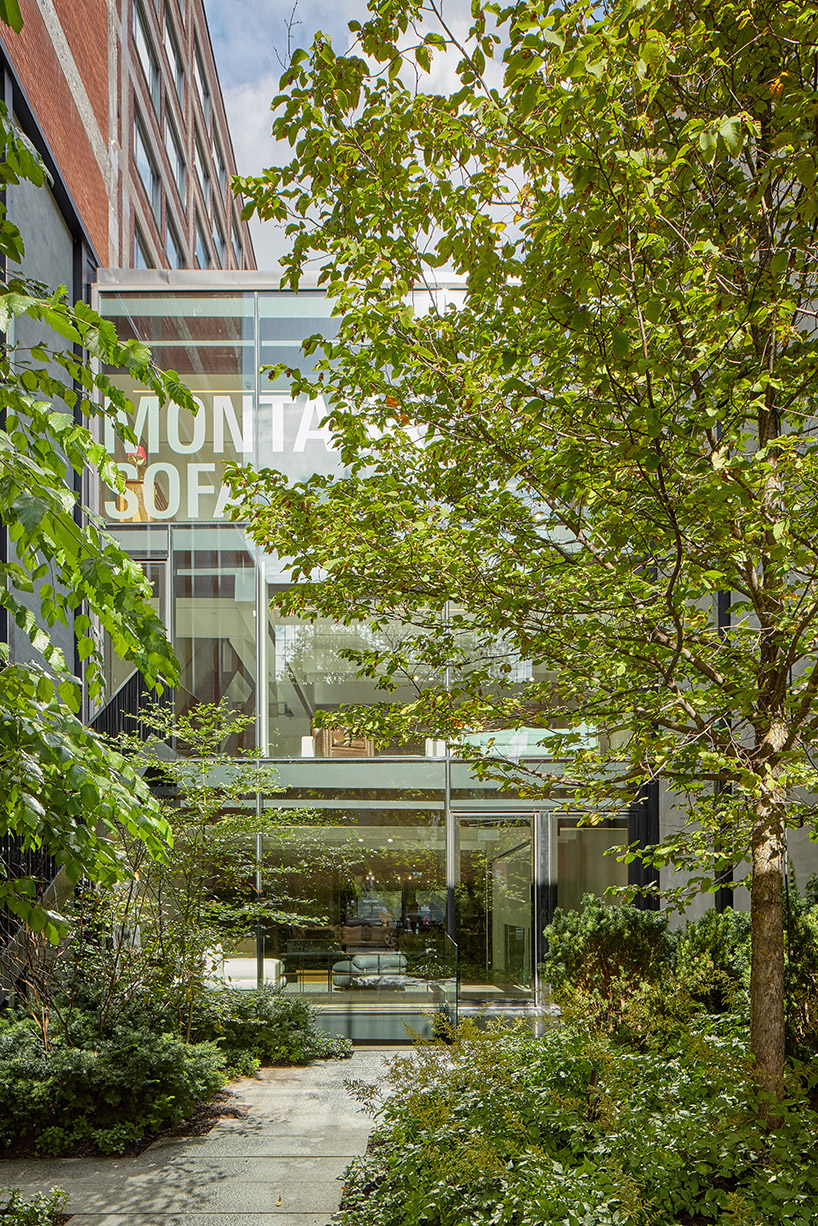 an urban green space
"The end result looks simple and is the result of many different approaches to solving the joining of materials, edges, spaces and light. Details were designed, built, then taken apart to be rebuilt, the same way furniture is designed. Similar to Scarpa's approach, we were in conversation with the trades at the start of production and learned methods or processes that would inform a solution that would not have been possible without collaboration," comments the studio.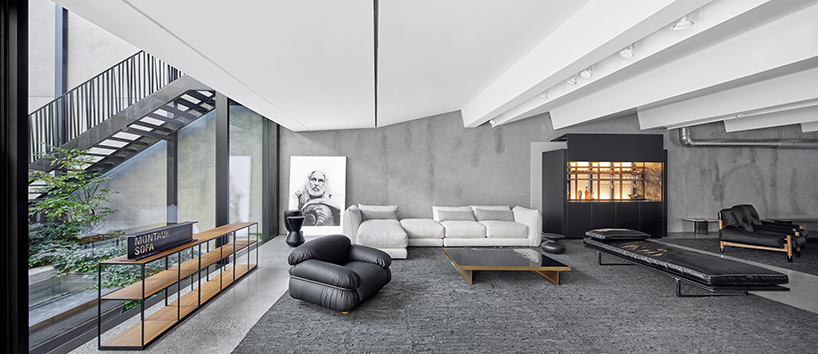 an intricate ceiling adds to the space without competing with furniture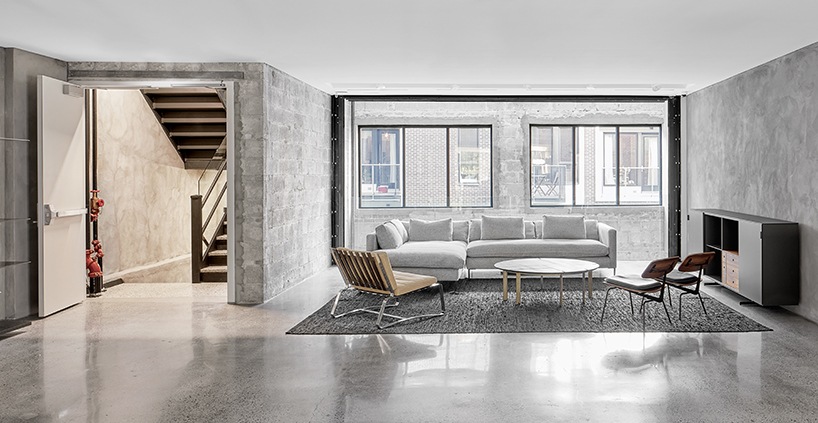 architects apply simple gestures to raw materials to create luxury retail space