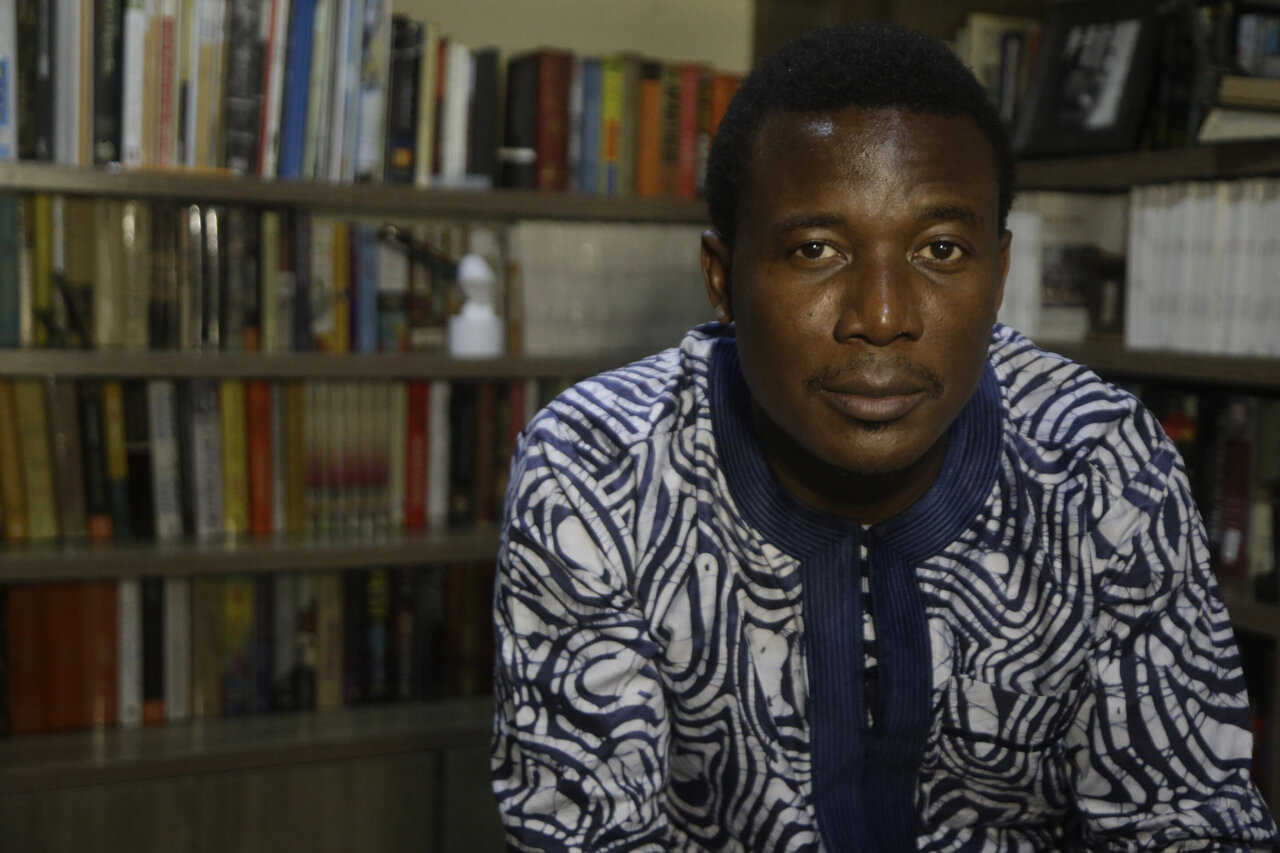 Challenges and place of African languages ​​in the world translation literature – Tubosun
Among the challenges faced by Tubosun when translating Murakami's (Ijewo Inaki Shinagawa Kan's) Confessions of a Shinagawa Monkey were writing in an accessible language; capturing the essence of the original work in the Yoruba language, in addition to some lexicon rulings.
According to Tubosun, early Yoruba writers leaned towards the official in writing and diction. The challenge was how to translate the text in a way that is not too high to read, rather easy and accessible for all Yoruba readers. Then he aimed to capture the essence of the story, as did the English translator. Finally, he grappled with decisions to mark tones and retain certain Japanese words in the text, or simply translate them into Yoruba. He chose to translate them into Yoruba.
"There are words that I remembered, like the use of English words that mentioned names of musicians. I decided to keep that because he's a real person. These challenges were for me creative experiences, which I consider as opportunities.
Although Tubosun knows Murakami, he had never read anything by him until 2019, when he was browsing a bookstore in a Turkish airport to kill time. He picked up What I Think About When I Think About Running and was captivated by the writer's ability to engage readers on such a dull topic. Then he researched the author's work by buying copies of his other works. On his way to a residential program in Spain, he bought Murakami's First Person Singular and Confessions of a Shinagawa Monkey. He was floored.
"I chose the first person singular because it looked like a grammatical text and as a linguist I was interested in it. It turned out to be a collection of short stories of different human interactions. It was about complex stories written in simple language, which I finished at the airport. But when I got to Confessions of a Shinagawa Monkey, I thought "this is interesting and usual in many ways". , he put aside short stories by Nigerian authors he had planned to translate in residency to translate Confessions of a Shinagawa Monkey.
Enthusiastic about the project, Murakami's agent agreed on the condition that the translated work be online, free to use, for a period of thirty days. Tubosun is in talks with Nigerian publishers to publish an illustrated copy Ijewo Inaki Shinagawa Kan. This step, he hopes, will inspire others to translate more texts by Nigerian and foreign authors into African languages.
"Many works of Nigerian writers are published only in English which is a bit crazy. Chimamanda Adichie, Helon Habila and many others have their works translated into many languages ​​but they don't have them translated into their own indigenous languages. Part of my job is to make sure that changes in the future. We can expand their readership and empower our own languages ​​to survive into the next generation."
Although there have been some advances in language technology over time, this has seen the development of online African language dictionaries such as the Igbo Dictionary; Yoruba language tech help guides explaining YouTube, coding etc. ; increase in master's and doctoral degrees. studying African language technology and big tech hiring linguists, Kola said there was still a lot of work to be done. The translation of African languages ​​has not yet reached its full potential. The translation of texts in African languages ​​into English and from other languages ​​into African languages ​​is rare. Many literary grants or fellowships like PEN are based on English translation. This scenario he blames on African linguistic societies such as the National Academy of Letters, the Linguistic Academy of Nigeria and the Ministry of Culture whose mission is to promote indigenous languages.
"I haven't seen anyone say, 'I'm going to put money in for people to translate into native languages'. Every year NLNG only awards English writers. It's important that they create such channels to translation into African languages.
Meanwhile, Tubosun is not sitting on his hands. He is currently working on Yoruba Voices, a grant project collecting 50 hours of pre-recorded Yoruba audio for use on tech devices; a Yoruba dictionary and a collection of short stories translated by Nigerian writers (English). At Olongo Africa, he and his colleagues aim to centralize translation by encouraging people to translate texts from African languages ​​into English for publication on the platform. With these, he hopes more people will pay attention to writing and translating into African languages.
"If you think of literature written in the early 1940s and 1900s, it was written in indigenous languages. There were newspapers published in Nigeria in the 1930s and 20s that were bilingual, where you open one page it's in English, then another it's in Yoruba. And there was nothing wrong with that. Today you are thinking of a newspaper, you are only thinking of English.
These things have changed, and something has to change now that will change people's attitude towards it. It won't take a year or two.
It is the sustained effort that counts, so that when the new generation of Nigerians arise when they hear the word literature; they will think oh! It could be Igbo, it could be Hausa, it could be Yoruba; it can be anything as long as it's written.