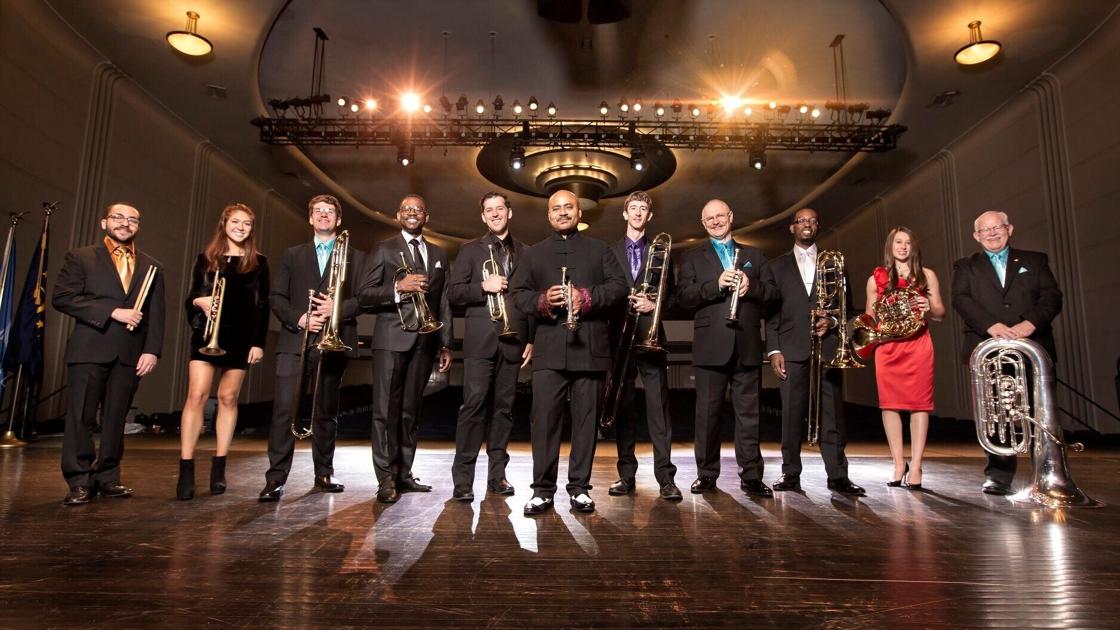 Bicknell Center announces 2021-22 season | Local News
PITTSBURG, Kan. – A Broadway musical, several nationwide tours, and locally produced concerts, plays and events are scheduled for the 2021-22 season at the Bicknell Family Center for the Arts.
"We are delighted to once again be able to offer live performances to an in-person audience," Bicknell Center director Joe Firman said in a statement. "And we are happy with many of our locally produced events so that we can continue to broadcast them live for viewing by those who cannot attend in person."
Tickets go on sale at 8 a.m. on Friday August 6. They can be purchased at the PSU ticket office, room 137 in the Garfield Weede building; online at pittstate.edu/office/ticket; or by calling 620-235-4796. Faculty, staff, and students are eligible for discounted or free tickets by showing their PSU ID in person. Admission to art exhibitions and most concerts of PSU bands is free.
Uptown will perform on September 18. The music group combines R&B with today's new hits. Ticket prices range from $ 13 to $ 25.
The Broadway musical "South Pacific" will perform on February 20. Set on a tropical island during WWII, this timeless Rodgers & Hammerstein classic features beautiful music woven into an inspiring story. Ticket prices range from $ 32 to $ 79.
Aubrey Logan will perform with the Southeast Kansas Symphony on March 26. Logan, of Postmodern Jukebox, is a contemporary jazz artist. Ticket prices range from $ 13 to $ 25.
The Rodney Marsalis Philadelphia Big Brass Band will perform on April 24. Ticket prices range from $ 13 to $ 25.
Darrell Brogden's "Retro Cocktail Hour Live", featuring The Waitiki 7, will perform on May 1st. Brogden, of Kansas Public Radio's "Retro Cocktail Hour", will be hosting an evening filled with costumes and cocktails. Waitiki 7 mixes Polynesian music with jazz. Ticket prices range from $ 13 to $ 25.
As part of the Pitt State Theater season, "Lapin Lapin" will be performed October 21-24. Written by Coline Serreau, the comedy tells the story of a dysfunctional failing family that seeks to make a living in economically depressed France. It is directed by Linden Little. Ticket prices range from free to $ 12.
The Pitt State Theater will also be producing "The 39 Steps" from February 25-27. This Tony and Drama Desk Award winning play is directed by Gil Cooper. Ticket prices range from free to $ 12.
A power pack production slated for April 22-24 has yet to be determined.
For the full schedule of events for next season, visit bicknellcenter.com.