andrea dragoni completes the extension of the contemplative cemetery in italy
a new space of silence and meditation
andrea dragoni designed a series of travertine volumes for the extension of an existing cemetery in gubbio, a medieval town in the center Italy. the blocks are arranged in a straight line to echo the linear arrangement of the historic city and its surrounding landscapes.
to give a spatial rhythm to the new architecture, the stone volumes are divided by courtyards with large square openings inspired by James turretthe skyspaces. Called "squares of silence," these openings frame the sky to create a place where people can stop and reflect, independent of the cemetery.
"The sky thus framed opens the mind to the reign of the invisible, allowing sight and thought to abandon the gravity of mother earth and acquire a more aerial and spiritual dimension", said the Italian architect.
pictures of alessandra chemollo
the courtyards with square windows to the sky are further enlivened by site-specific works of art created by italian artists sauro cardinali and nicola renzi. the artists collaborated with andrea dragoni from the start of the project to create pieces closely linked to architecture. with this new contemplative building and these permanent works of art, the project not only offers additional space for the cemetery of gubbio, but also offers the inhabitants of the city a place of pause and reflection.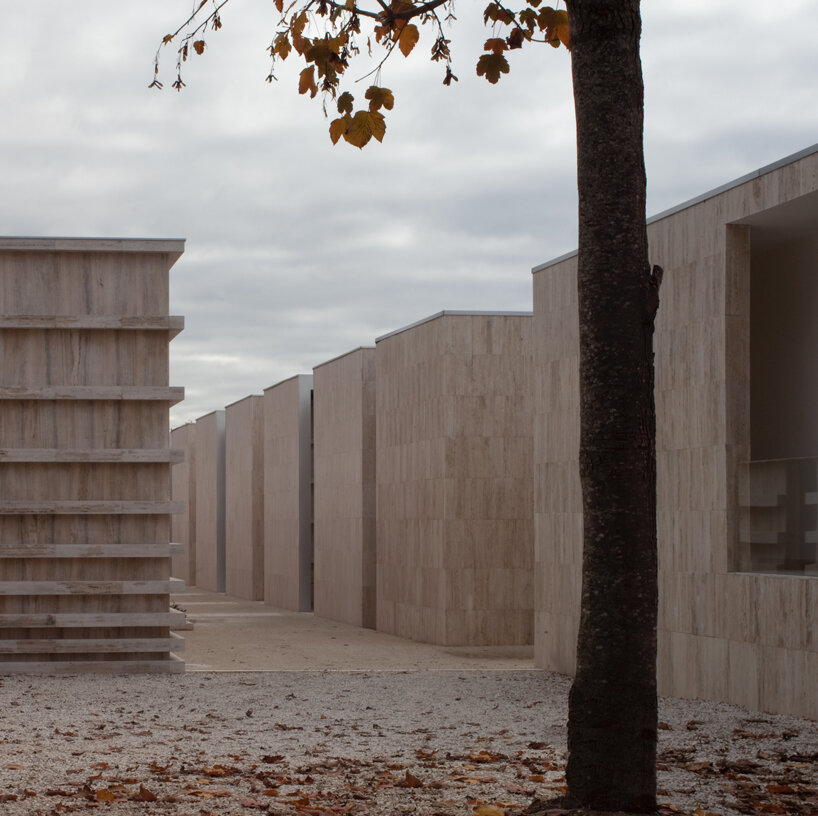 the extension of the cemetery has a linear layout to echo the old town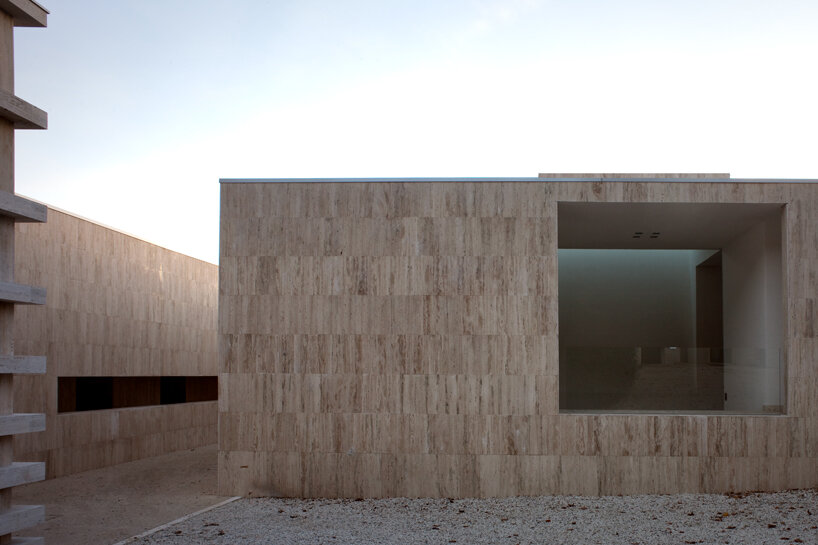 the walls are in travertine stone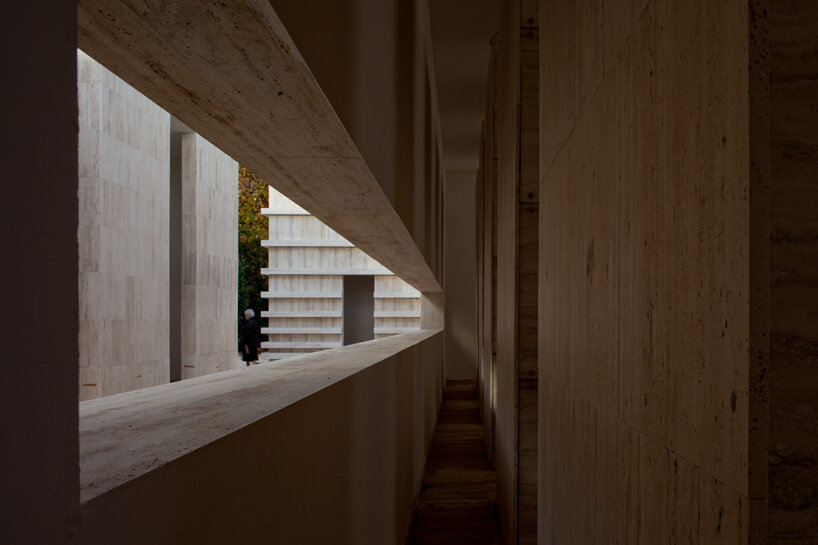 the spaces offer privacy and reflection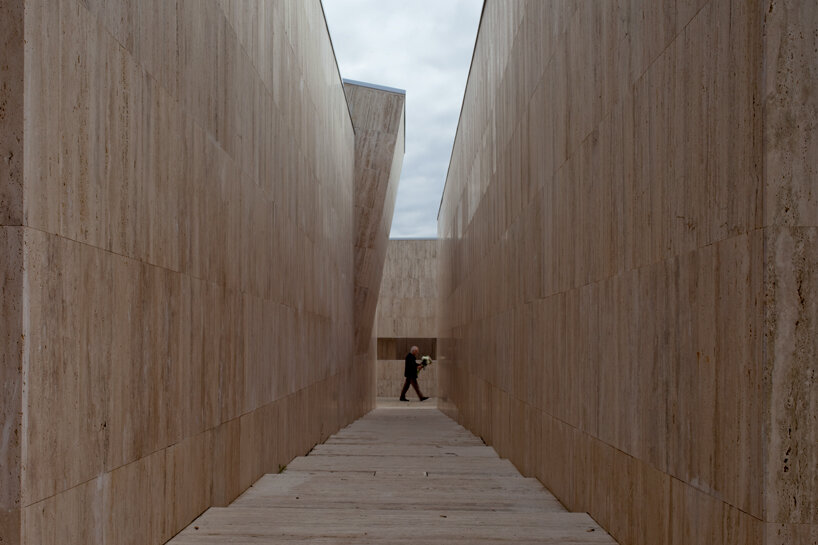 a sloping wall creates rhythm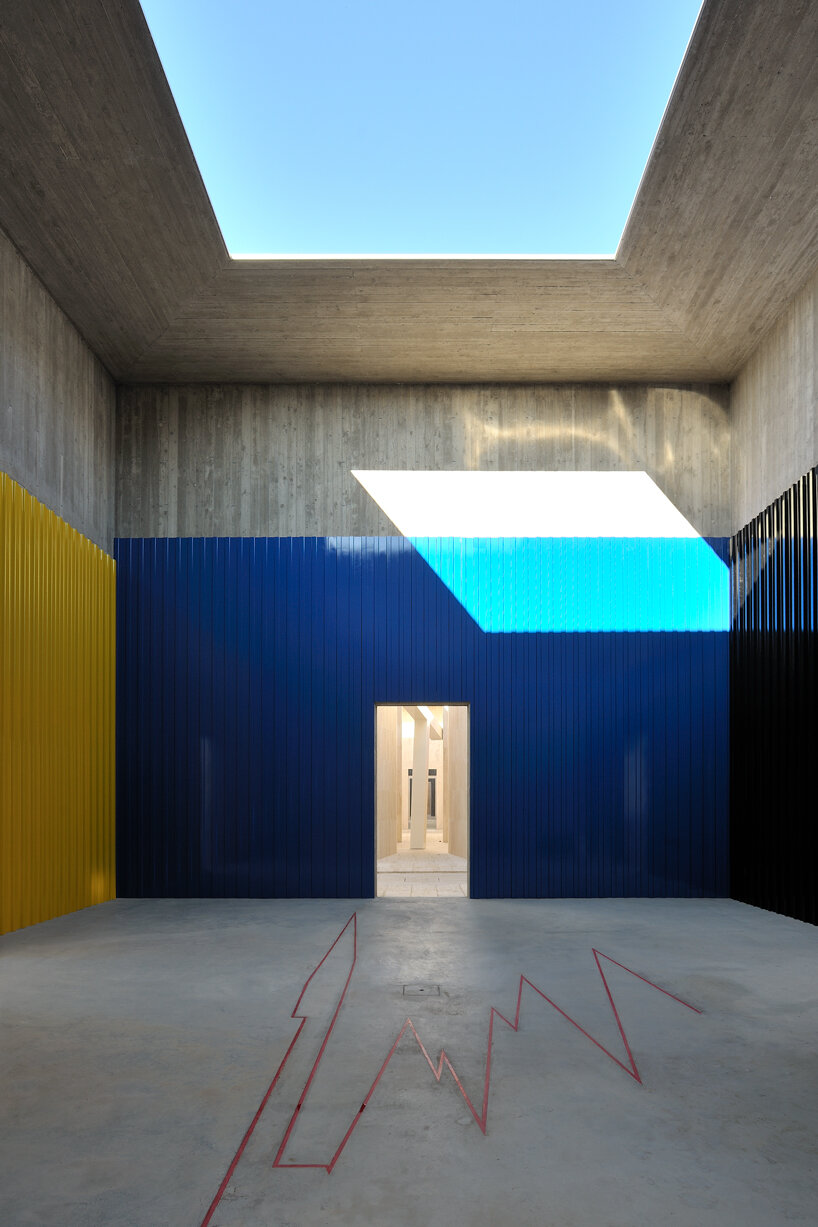 one of the "squares of silence" with works of art specific to the site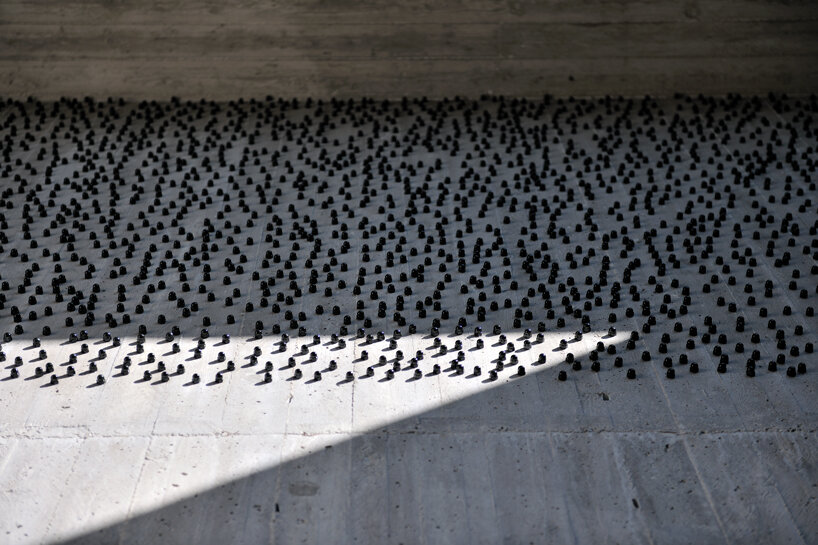 the permanent works of art were created by sauro cardinali and nicola renzi
1/24
project information:
Last name: extension of the cemetery of gubbio
site: via del crocifisso, gubbio, italy
customer: town of gubbio
architecture: andrea dragoni with francesco pes
collaborators: andrea moscetti castellani, giorgio bettelli, michela donini, raul cambiotti, antonio ragnacci, cristian cretaro, matteo scoccia
site-specific works of art: sauro cardinali, nicola renzi
structural design: Giuseppe Artegiani, Marco Bacchi
plant design: italprogetti (moreno dorillo, elvisio regni)
security coordination: claudio pannacci
Director of Works : francesco pes, paolo bottegoni
model : Giuseppe Fioroni
area: 4035 m²
construction area: 1800 m²
overall volume: 6,000 sqm
design: 2004-2005
execution: 2005-2011
photography: alessandra chemollo