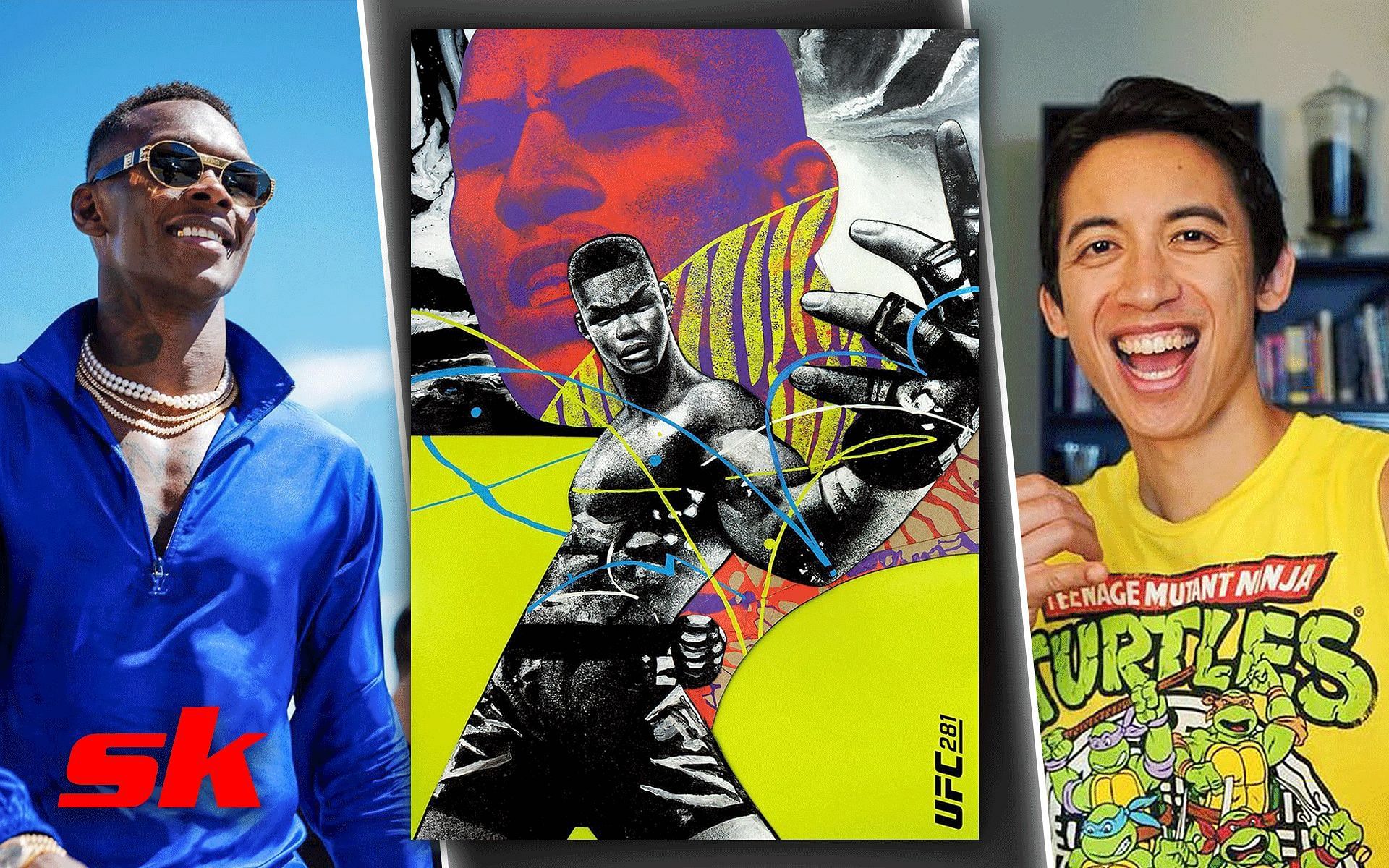 American illustrator Gian Galang presents Israel Adesanya with an incredible painting featuring 'The Last Stylebender' and Alex Pereira
Israel Adesanya received a pre-fight gift from American illustrator Gian Galang ahead of UFC 281.
The second episode of UFC 281 Embedded opened with Galang presenting his artwork to the middleweight champion. Adesanya was thrilled to see his image portrayed in a comic book-inspired poster alongside his nemesis Alex Pereira.
Galang specializes in martial arts and action sports designs. According to the illustrator, the painting was supposed to depict Adesanya as the hero and Pereira as the villain.
"The Last Stylebender" asked the artist if he could have the portrait, to which Galang replied that it was a gift for him. A delighted Adesanya promised to display the painting in his house and even asked Galang to sign it.
Watch the video below:
Indeed, Adesanya's clash against Pereira comes with stories worthy of a superhero movie. The middleweight champion will go on a quest to become the conquering hero as he attempts to defend his belt against the man who inflicted on him the most devastating loss of his combat sports career.
Adesanya fought Pereira twice during his professional kickboxing days. Their first game in 2016 ended in a narrow victory for the Brazilian. The following year, Adesanya appeared to be well on his way to avenging his loss, until the vaunted "Poatan" left hook found its mark on Adesanya's chin, knocking him out.
---
Alex Pereira claims Israel Adesanya doesn't want to fight him
Israel Adesanya has claimed his upcoming clash against Alex Pereira is the most important fight for his legacy. But if Pereira is to be believed, "The Last Stylebender" was only forced to fight by the UFC.
'Poatan' recently appeared on mma fightit is Trocação Franca podcast with Guilherme Cruz. During the interview, he claimed the champ was only pressured by the promotion into the fight. The middleweight title challenger said:
"He [Israel Adesanya] knows that I am not like the other guys he has fought with, otherwise the results would have been different the two times we fought… He knows that I am different, and I prove it. I show it in my three UFC fights. I'm being honest here. He doesn't want this fight. Nobody wants. His team does not want it. His relatives do not want it because they know the risk. Is he good? Is he the champ? He is there because he did what he did. Everyone knows my potential and sees my evolution."
Catch the interview here.